Pea and Ham Soup (Slow Cooker Method)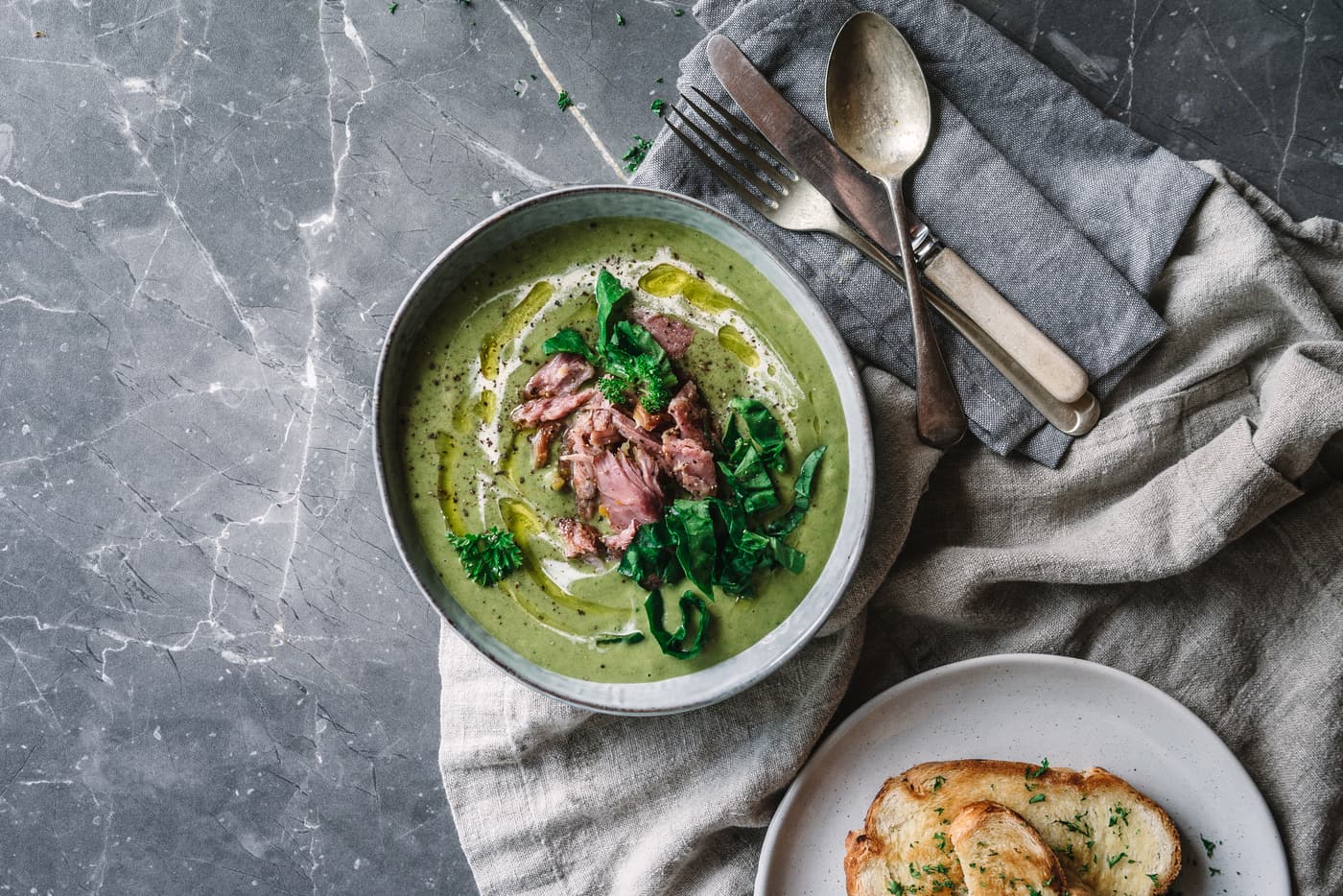 Ingredients
500 grams green or yellow split peas, rinsed and drained well
1 large ham hock
2 onions, peeled and chopped
2 stalks celery, washed and sliced
2 potatoes, peeled and diced
8 cups water or light chicken or vegetable stock
2 bay leaves
1 tablespoon chopped fresh rosemary or sage
Method
Turn the slow cooker on to low to pre-warm while preparing the ingredients.

Scatter the split peas into the slow cooker. Add the ham bone, onions, celery, potatoes, water or stock, bay leaves and stir to mix the ingredients.

Cover and cook on low for 7-9 hours or on high for 4-5 hours.

Carefully remove the ham bone, cover and set aside until cool. Pull away and discard any thick skin. Pull the meat off the bone and shred or chop. Remove the bay leaves.

Using a potato masher or blender, mash the soup ingredients to make a chunky soup. Stir in the shredded ham and season with the rosemary or sage, and salt and pepper to taste.