Hearty Bacon and Vegetable Soup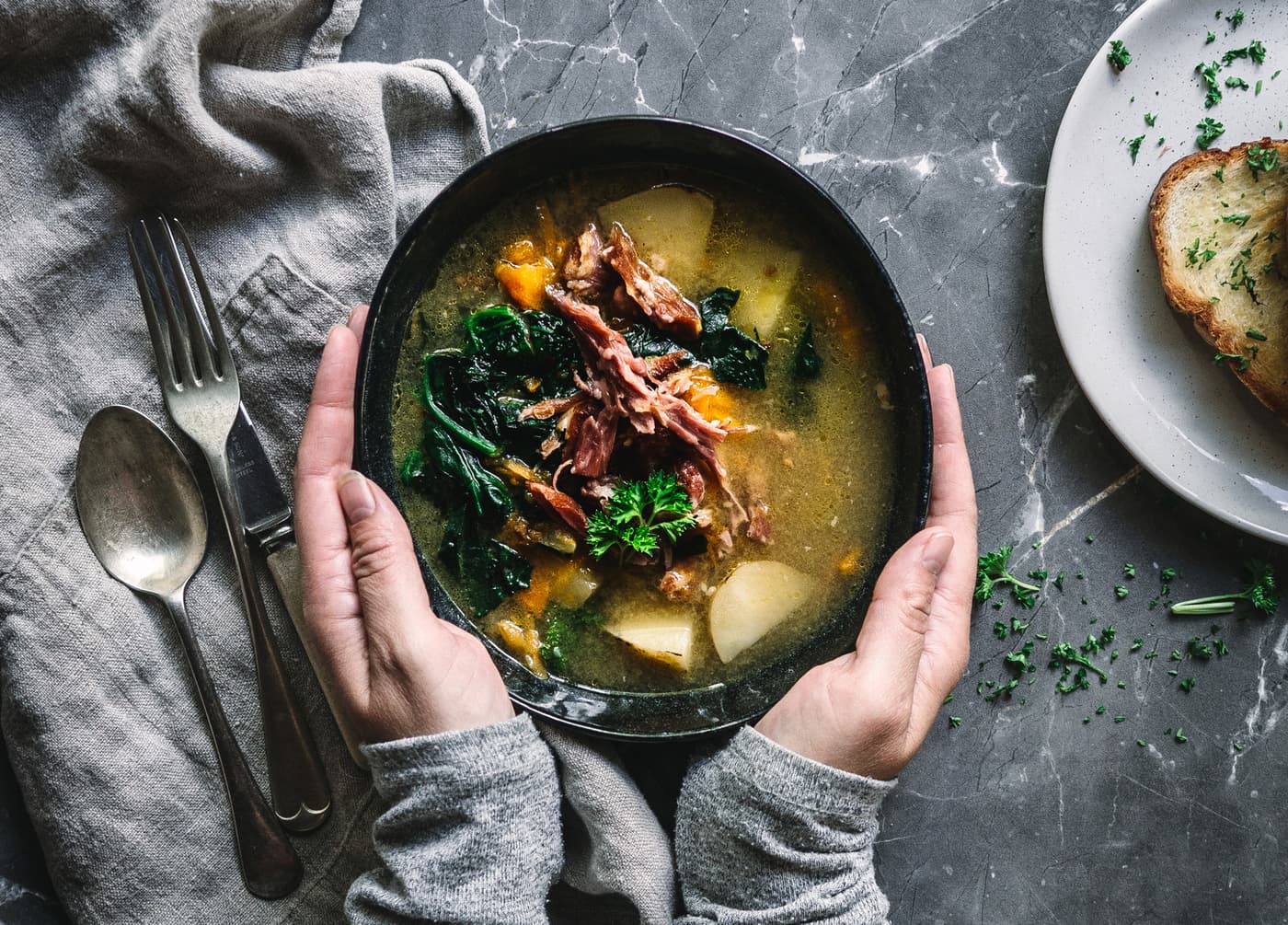 Ingredients
2 Tbsp olive oil

1 onion, chopped

3 cloves garlic, chopped

2 sticks celery, sliced thinly

1 leek, sliced

2 carrots, chopped roughly

1 pack of Farmland Foods bacon bones

420g tin chopped tomatoes

¼ cup each of marjoram, thyme and oregano leaves

1½ litres water

1 cup diced potato

420g tin cannellini beans, drained

Salt and pepper to taste

1 cup baby spinach leaves
Method
1. In a large pot warm the oil. Add the onion, garlic, celery, leek and carrots cooking for 5 minutes or until starting to soften.
2. Add the bones, tomatoes, herbs and water bringing to a simmer for 1½ hours.
3. Add the potato and beans, continuing to cook for 20 minutes until softened. Remove the bones and using a fork, remove the meat, then return it to the pot and discard the hock.
4. Season with salt and pepper. Reheat the soup and just before serving add the spinach.