Yoghurt Flatbread Pizza Dough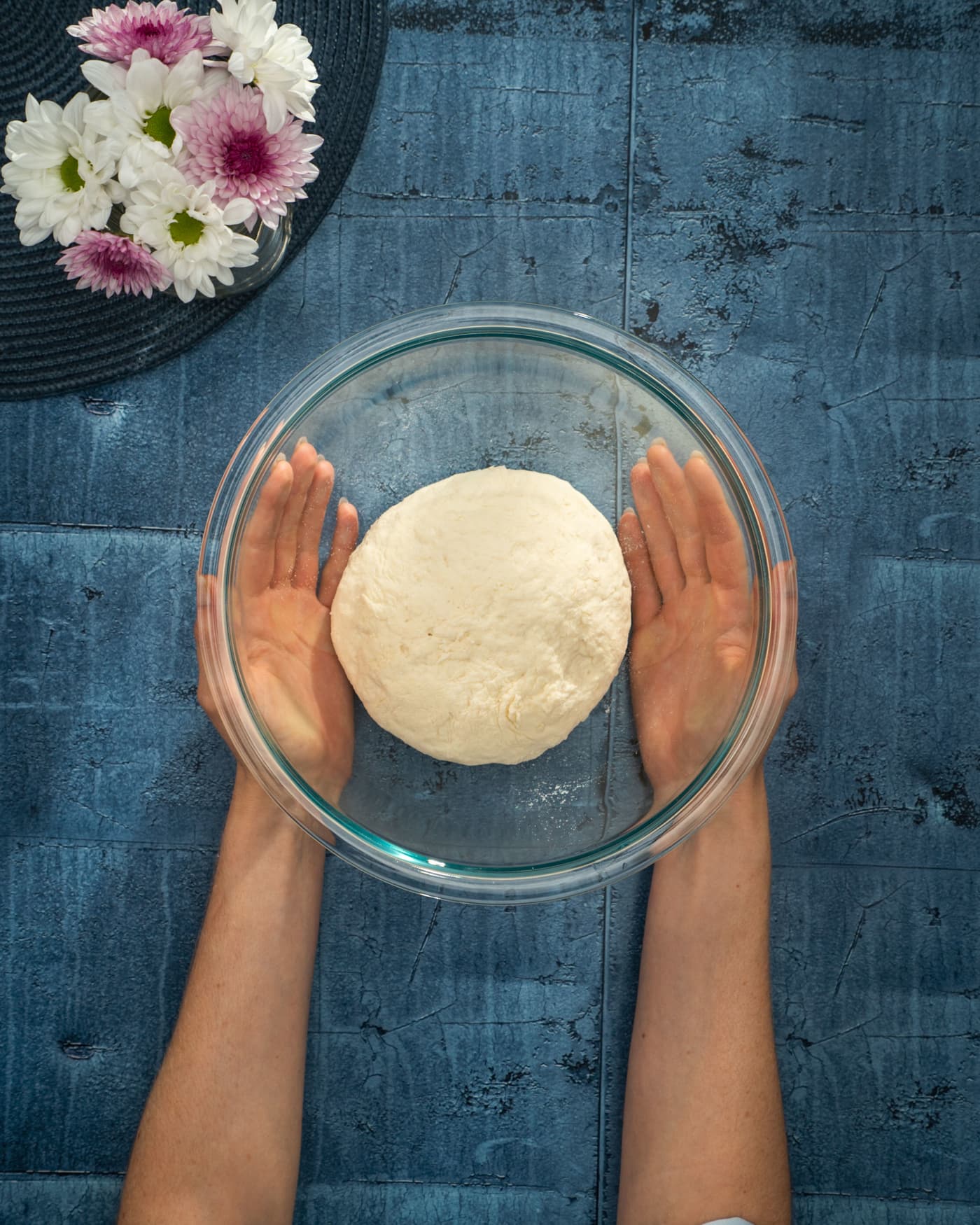 Ingredients
(For one pizza)
½ cup self raising flour (plus extra for work surface)
¼ tsp baking powder
¼ tsp salt
½ cup Greek or natural unsweetened yoghurt
½ tbsp Olivado natural avocado cooking oil
Water, as needed
Method
You can make this yoghurt flatbread pizza dough in 10 minutes and can whip up a pizza for two in under 30 minutes. No more takeaways here!
To see the full video recipe click here
https://youtube.com/shorts/wvAuwNN4cKA?feature=share
Sieve self-raising flour and baking powder into a large bowl. Add salt, yoghurt and oil. Stir well and add water if necessary. Turn out onto a kneaded bench and knead for two minutes.