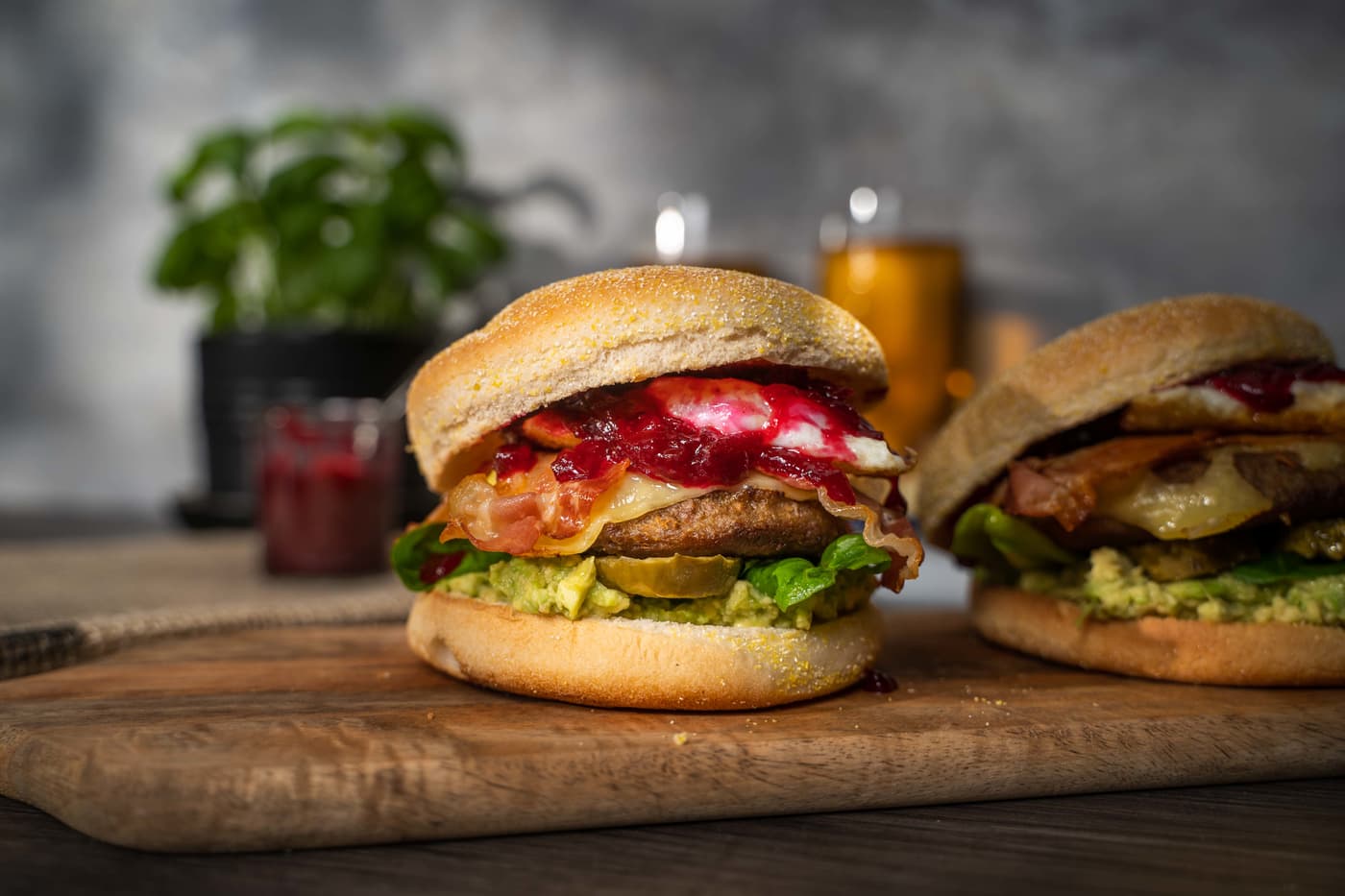 Ingredients
4 Angel Bay Premium Angus Beef Patties, frozen
8 rashers Farmland Streaky Bacon
4 slices Emmental or Colby cheese
4 Henergy cage-free eggs
60g baby cos lettuce leaves
4 Tip Top Deluxe Burger Buns
½ cup bread & butter pickles, optional
⅓ cup Beetroot Relish
Salt and pepper, to taste
Avocado smash:
2 NZ Avocados, scooped
2 tsp lemon juice
Salt & pepper to taste
Method
We all love a loaded burger and this is full of your classic kiwi burger ingredients and super quick to cook in the oven in 20 minutes. Serve with hand-cut fries.
To see the full video recipe please click here
https://youtube.com/shorts/racU9YNoe-Q?feature=share
Preheat the oven to 200°C.
For the avocado smash: add all ingredients to a bowl and mash with a fork or spoon to a chunky consistency. Set aside.
Place Angel Bay premium beef burger patties onto an oven tray. Cook for 20 minutes.
Place the bacon rashers in a single layer on a tray. When the patties have 8 minutes cooking time remaining, add bacon to the oven.
When the patties have 5 minutes of cooking time remaining, place a slice of cheese over each pattie.
Place the buns cut side up on a baking tray. Change the oven to grill. Cook buns for 2–5 minutes until just golden.
To assemble: Place the lower burger buns on a large chopping board and load avocado smash on top. Add a lettuce leaf and pickles (if using). Top with cheesy burger pattie, two slices of bacon and a fried egg. Slather the relish on the top bun and place on top of the loaded burgers. Serve hot.