Three Potato and Bacon Salad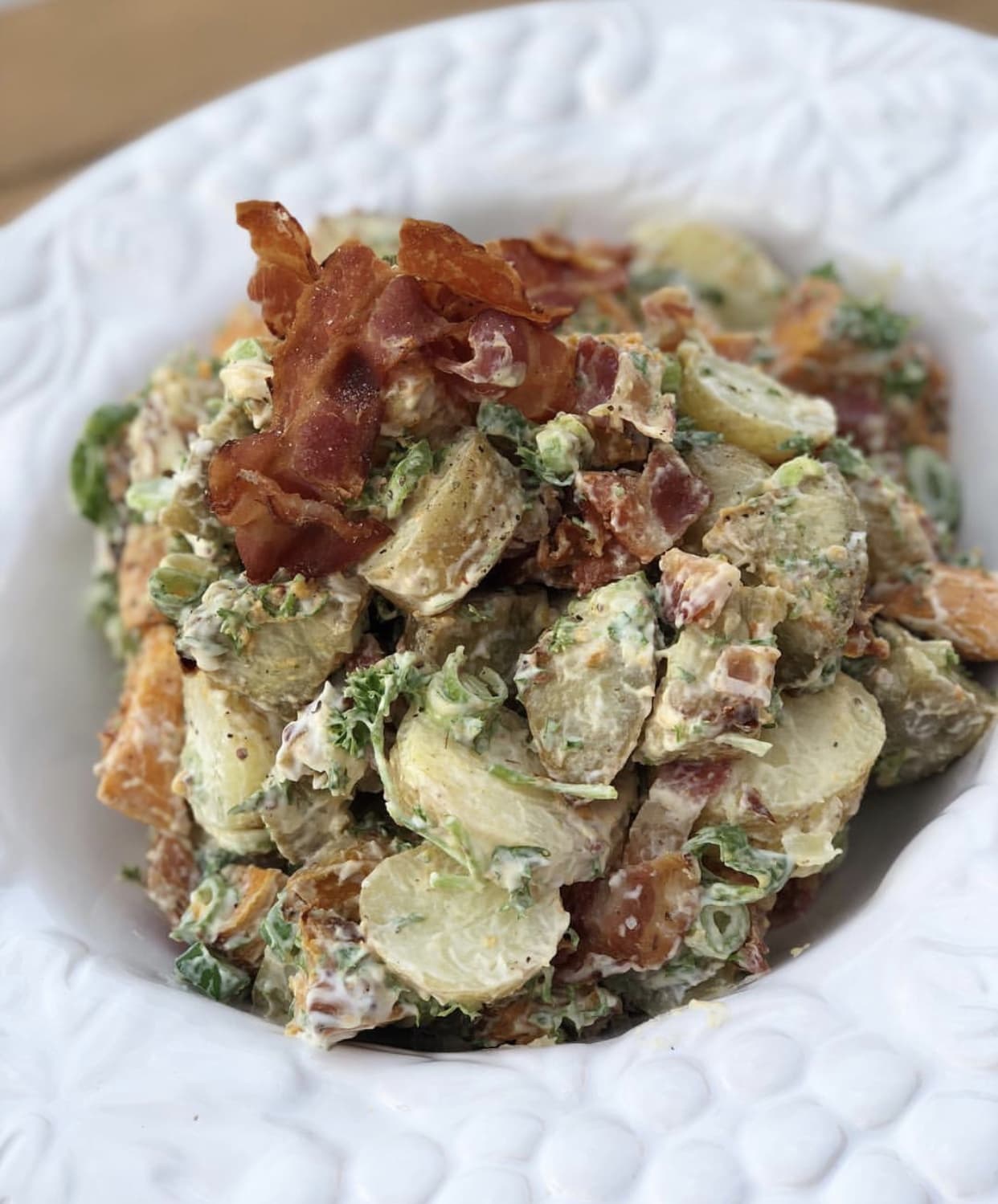 Ingredients
1 Large orange sweet potato
1 Large purple kumara
500g new potatoes
250g Farmland Foods Thin Sliced Streaky Bacon
1/2 cup of mayo
Juice of half a lemon
Pepper and Me Man Grind seasoning
1 teaspoon wholegrain mustard
3 Spring onions, chopped
Handful of chopped parsley or chives
Olive oil
Method
Preheat oven to 180c
Peel and dice the orange sweet potato and purple kumara. Toss in a drizzle of olive oil and season with Man Grind.
Boil the new potatoes whole, in salted water until tender. Drain and set aside to cool.
After 15min remove the tray of kumara from the oven and arrange 250g of our Thin Sliced Streaky Bacon on top of the kumara and return to the oven for a further 20mins. Allow cooling to room temperature.
For the dressing, mix the mayo, mustard and lemon juice in a large bowl. Add the spring onions and parsley. Slice the cooled potatoes, add the baked kumara and toss through the dressing. Chop the bacon and gently mix through the salad.
Recipe created by Jess at missgraysouffle