Sweet & Sour Barbecue Glazed Christmas Ham
Prep time: 10 mins Cook time: 55 mins

servings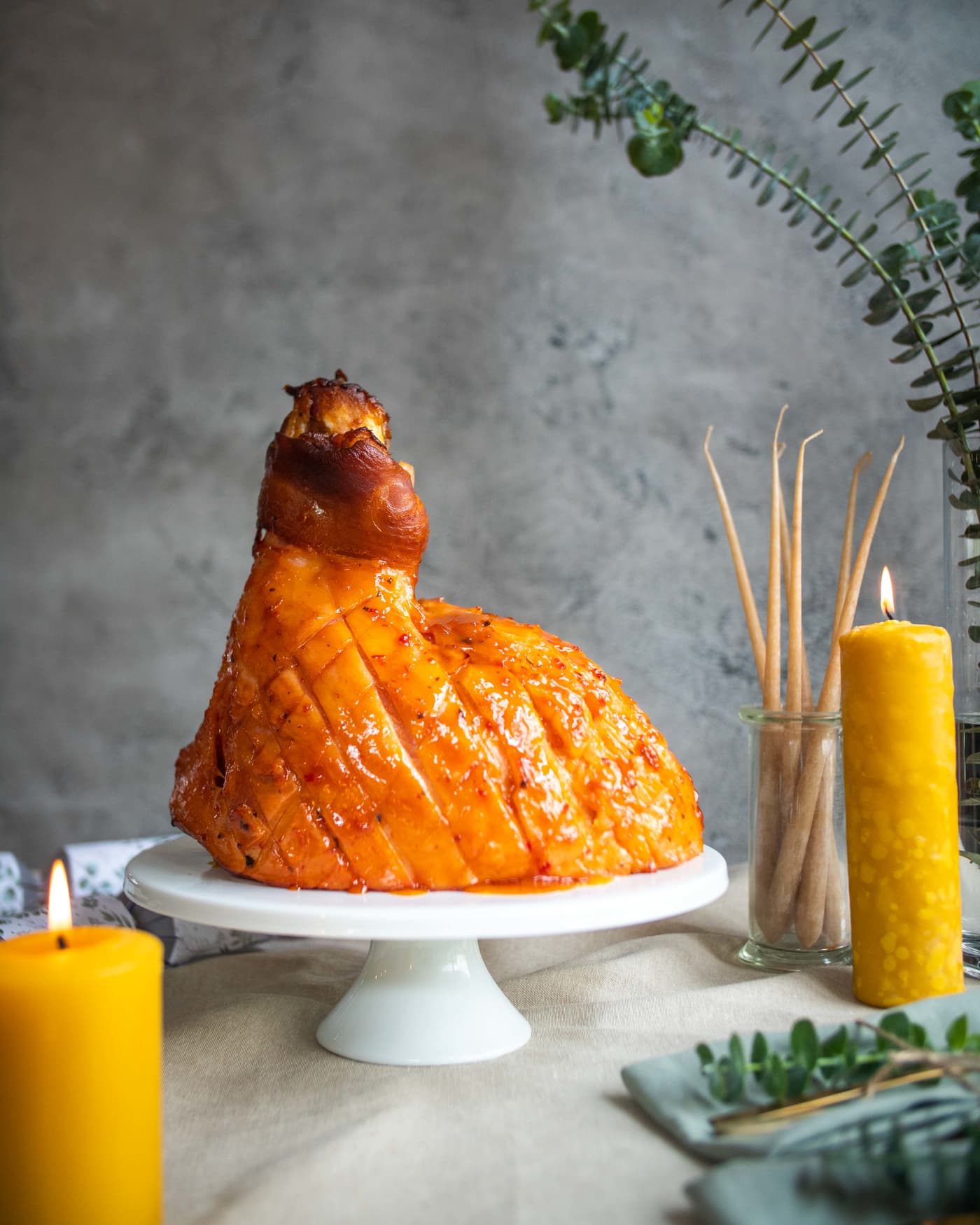 Ingredients
Farmland half ham, cooked on the bone
Sweet & sour barbecue glaze
100g butter
½ cup Delmaine tomato sauce
3 tbsp Delmaine Dijon mustard
3 tbsp Delmaine Italian white wine vinegar
3 tbsp Delmaine worcestershire sauce
½ cup runny honey
¼ cup orange juice
¼ cup brown sugar
3 tbsp lemon juice
Method
It wouldn't be Christmas without a glorious ham on the festive menu. Ham glazes are easy to do and elevate this classic dish. They're to feed a crowd! Try our tasty sweet & sour barbecue glaze.
To see the full video recipe follow here https://youtu.be/786W0PK3_2E
Preheat the oven to 180°C fan bake.
For sweet and sour barbecue glaze: add butter to a saucepan and melt over medium heat. Add the rest of the glaze ingredients and simmer until it thickens. Let cool slightly.
Remove the skin from the ham leaving a 1cm of fat on the surface. Score the fat with a knife creating a diamond pattern, being careful not to cut through into the meat. Generously baste the ham with the glaze. Place into a deep dish baking tray. Cook for 35–45 minutes, basting every 15 minutes.
Leave to rest for 15 minutes, baste again, then carve and enjoy!
Tips:
-Cover with aluminium foil if the glaze starts browning too quickly.
-If you have extra glaze then serve it as an accompanying sauce. Yum!