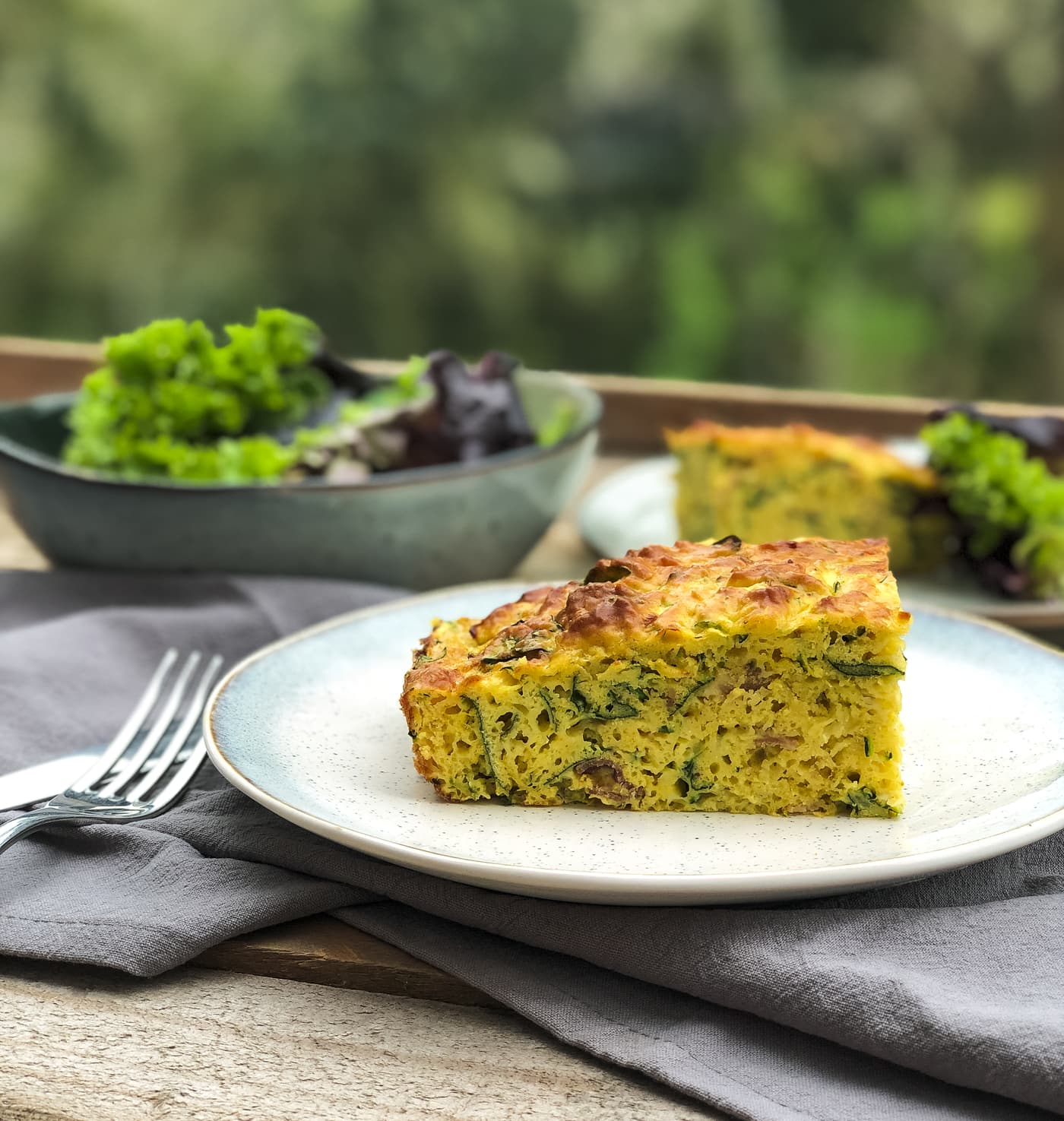 Ingredients
6 eggs
200g thin streaky bacon, chopped and cooked
2 zucchini, grated
Handful of baby spinach or silverbeet, finely chopped
1 onion
1 cup self-raising flour
1 cup parmesan cheese
1 cup grated cheddar or Colby cheese
1 tsp cumin
1 tsp curry powder
Salt and pepper
Glug of Olive Oil
Butter
Method
Preheat oven to 170
Grease an oven proof baking dish 20x30cm with butter.
Fry the chopped bacon until cooked and set aside.
Beat eggs in a large bowl.
Stir in the zucchini, spinach, bacon, flour, cheeses, onion and oil, season to taste with salt and pepper.
Pour mixture into greased dish and bake uncovered for 30 minutes.
Grate over some extra parmesan cheese and serve with a fresh salad.