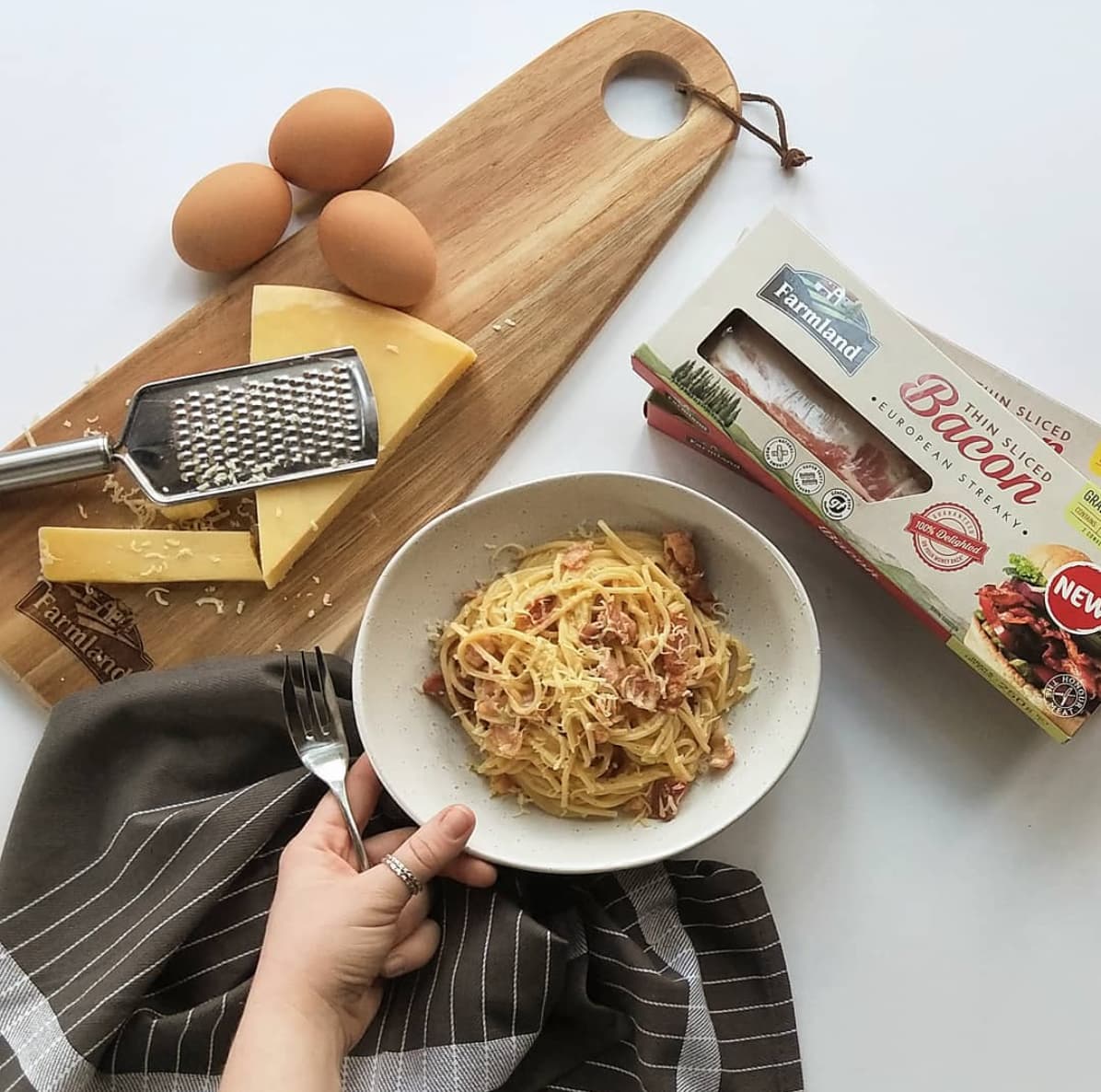 Method
Cook your bacon in batches until crispy. Set aside.
Boil your pasta water. When at a steady boil add salt (you want it salty like the sea) add your pasta and cook.
Mix egg yolks, Parmesan and pepper in a bowl.
Save 1 cup of pasta water and drain pasta.
Add pasta back to the pot and take off the heat.
Add bacon to pasta and mix.
Add egg and cheese mix to the pasta and add the cooking liquid.
STIR like a mad person until everything melts and a silky sauce forms.
Serve with extra grated Parmesan.
Recipe and imagery created for us by the talented Jess from Dot Dash