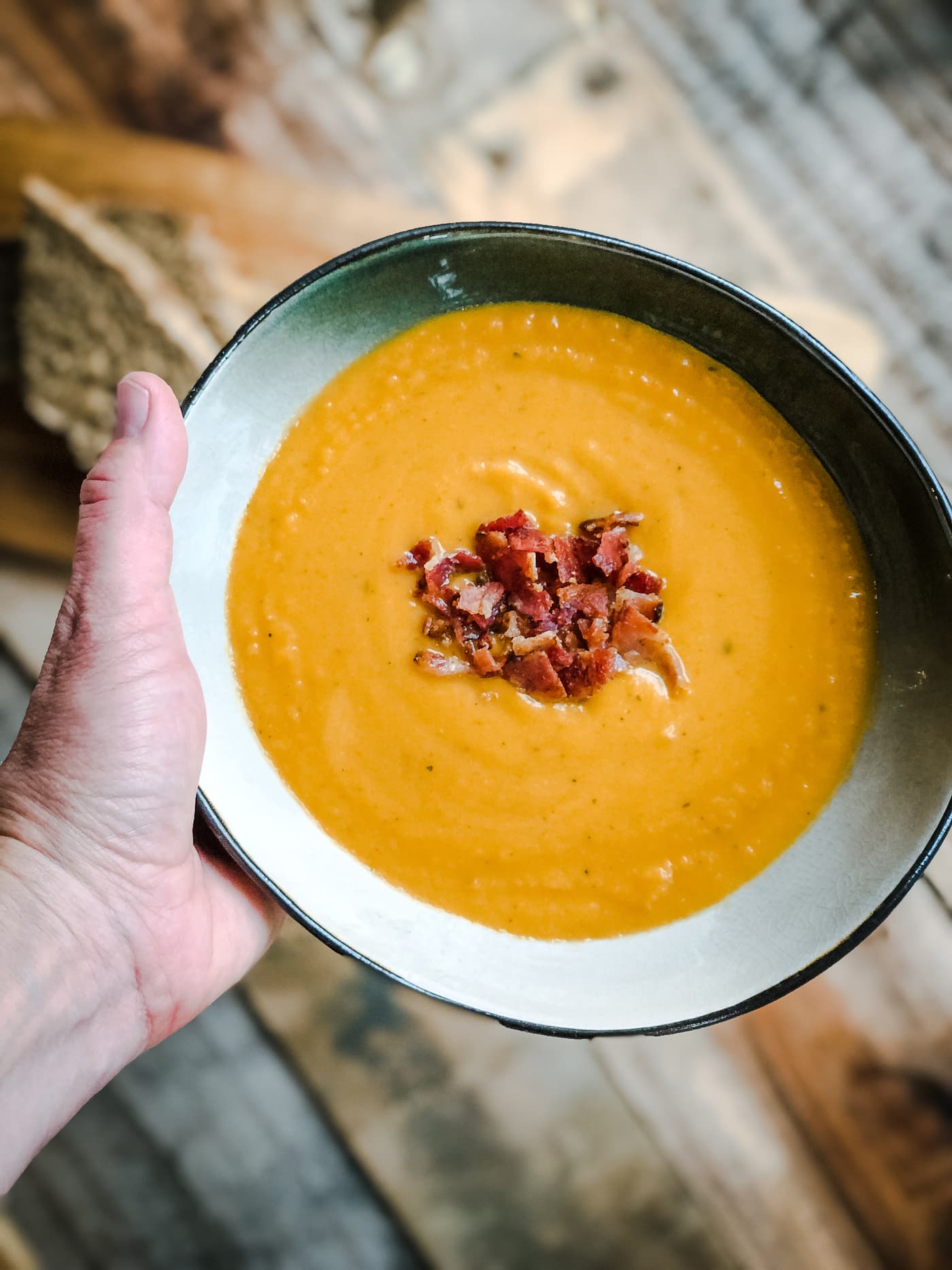 Ingredients
1 onion, chopped
2 large carrots, peeled and chopped
700g orange kumara, peeled and chopped
2 cloves garlic, crushed or chopped finely
½ tsp dried Chilli flakes or Cajun seasoning
4cm root ginger, grated or you can use crushed garlic from a jar but ½ teaspoon
1.5 litres vegetable stock
125g Thin Streaky Bacon, chopped finely and cooked until crispy
Method
Heat oil in a large saucepan, enough oil to fry the onion and carrots. Cook until onion has softened. Stir in ginger, garlic and chilli seasoning, fry until fragrant 2-3 minutes.
Stir in the kumara and stock. Bring pot to the boil and then reduce to simmer until kumara and carrots are tender.
Remove from heat and blend with a stick blender until smooth. Season to taste with Salt and Pepper and sprinkle crispy bacon pieces on top, a dollop of plain yoghurt, sour cream or coconut cream is also delish.
If you find when blending the soup it is still quite thick then a few dashes of cream, yoghurt or coconut cream helps.