Healthy Chocolate Chip Cookies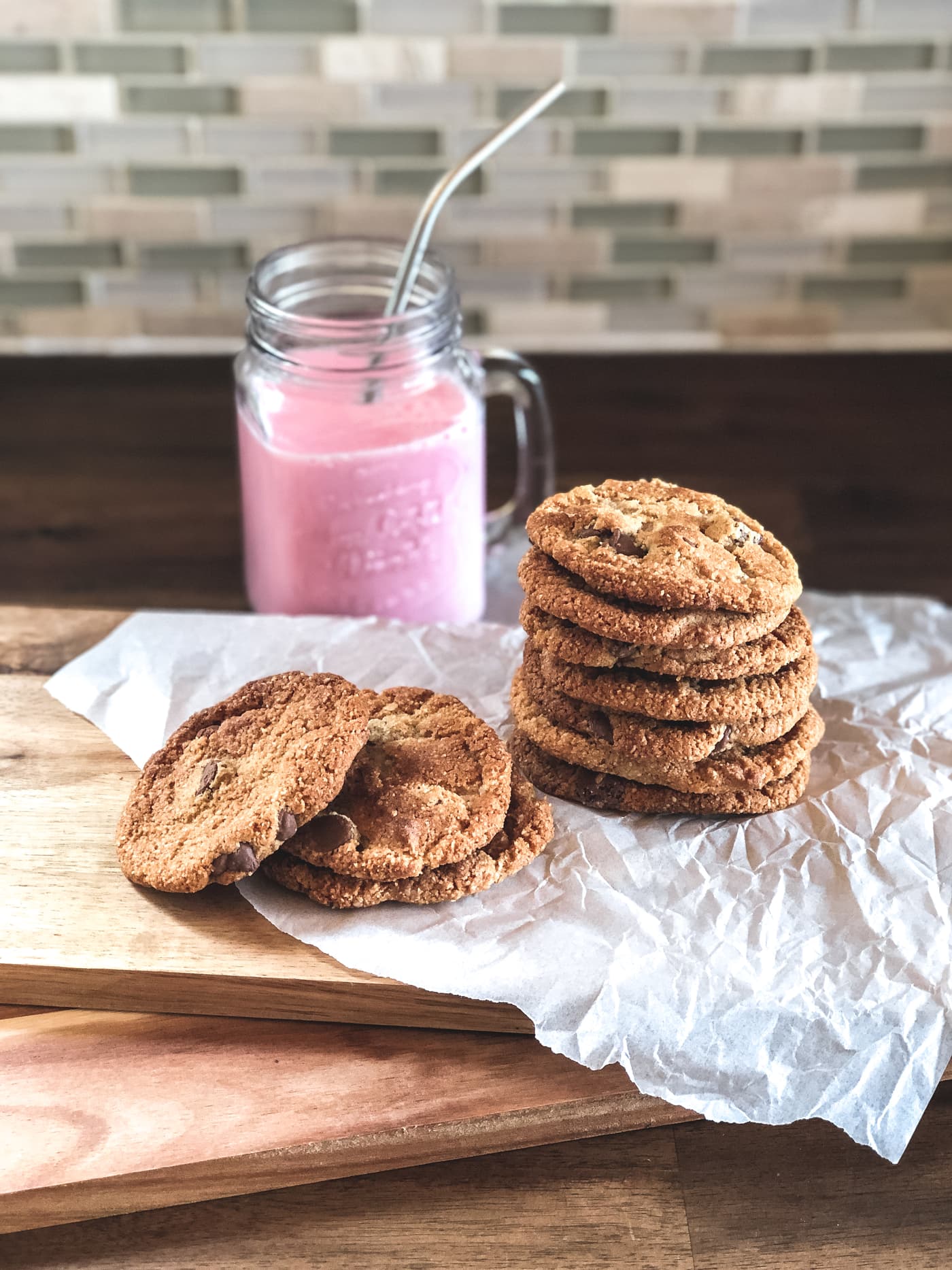 Ingredients
2 cups Almond Flour
1 cup Oat Flour (we made Oat Flour from Rolled Oats blitzed in the food processor, a nice quick cheap alternative).
1/2 cup to ¾ cup of choc drops or chips
¼ teaspoon salt
1 teaspoon baking soda
1 teaspoon vanilla essence
5-6 tablespoons Soft Brown Sugar, you can use Coconut Sugar
5-6 tablespoons White Sugar
5-6 tablespoons melted Coconut Oil
3 tablespoons milk
Method
The yummiest cookies made with almond and oat flour and without eggs or butter. Soft, chewy and crispy. You'll never be able to just eat one.
Makes 25-30 cookies
Preheat oven to 180 degrees fan bake
Combine dry ingredients and mix well. Add wet ingredients and mix until you get a wet consistency. Form teaspoon sized balls onto a lined baking tray, you don't need to be to prefect in forming balls as the mixture will be quite sticky, we heap the teaspoon sized balls quite messily onto the tray and then slightly flatten with your fingertips. Bake for 7-10 minutes or until golden on top. Remove from oven when they're still a little undercooked. As soon as you take them from the oven they will drop and slightly crackle on top, it's important to let cool for 10 minutes before removing from the tray as they'll continue to cook while cooling.