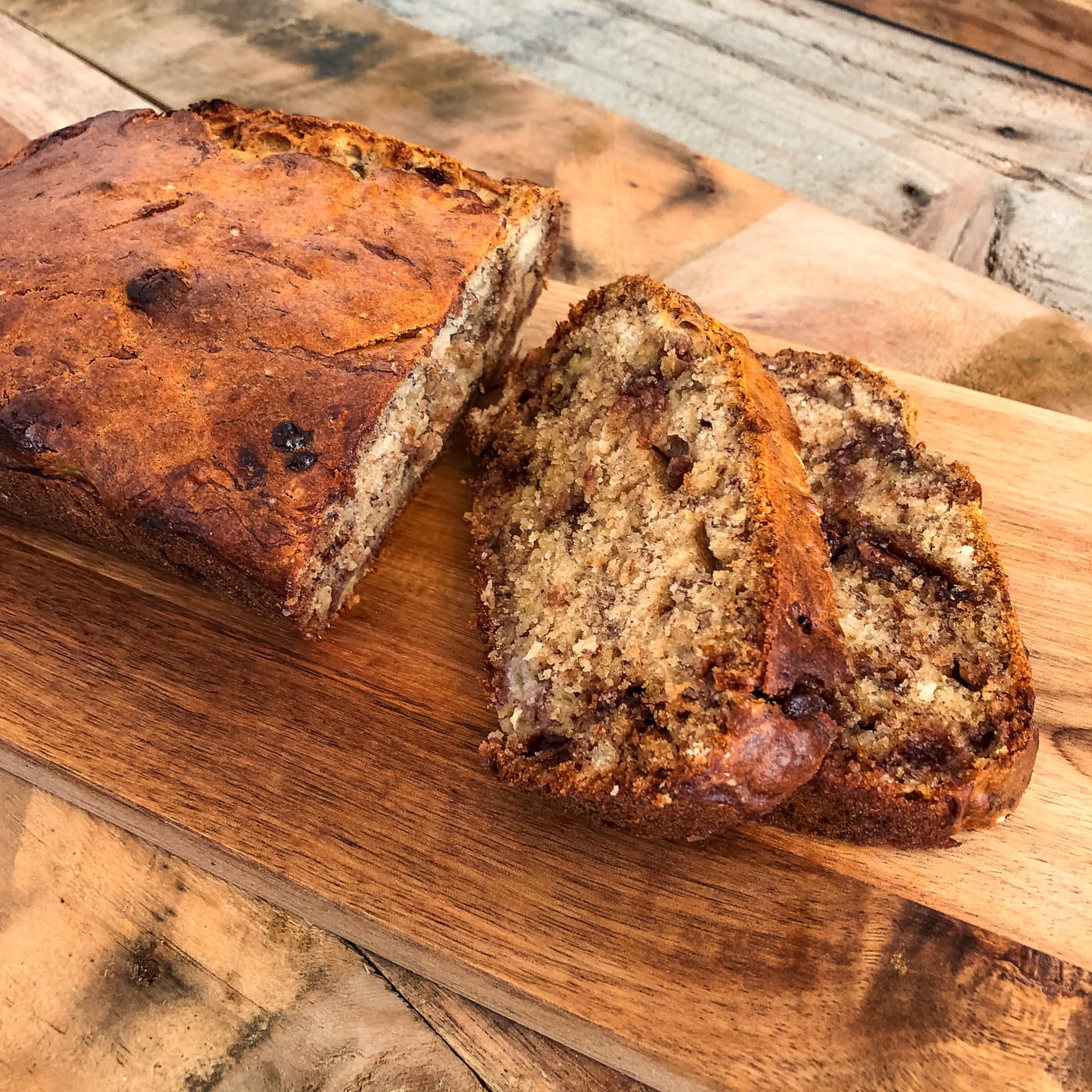 Ingredients
2 eggs
½ cup melted coconut oil, you can use olive oil if you don't have coconut.
1/3 cup honey or maple syrup
¼ milk
1 teaspoon vanilla extract or essence
1 cup mashed banana, about 2-3 bananas
1 ¾ cup plain flour, you can also use whole wheat flour
1 teaspoon baking soda
½ teaspoon salt
½ cup chocolate chips.
Method
Preheat oven to 160 degrees. Grease or line a loaf pan and set aside.
Whisk together dry ingredients and a bowl.
In a larger bowl, combine the eggs, oil, honey, milk and vanilla and beat well. Stir in the mashed bananas, the dry ingredients and chocolate chips, mix until combined.
Pour batter into loaf tin, sprinkle with raw sugar (optional) and bake for 50-55mins or until a knife or toothpick comes out clean. Cool for 10mins and then enjoy!