French Toast Stack with Banana and Bacon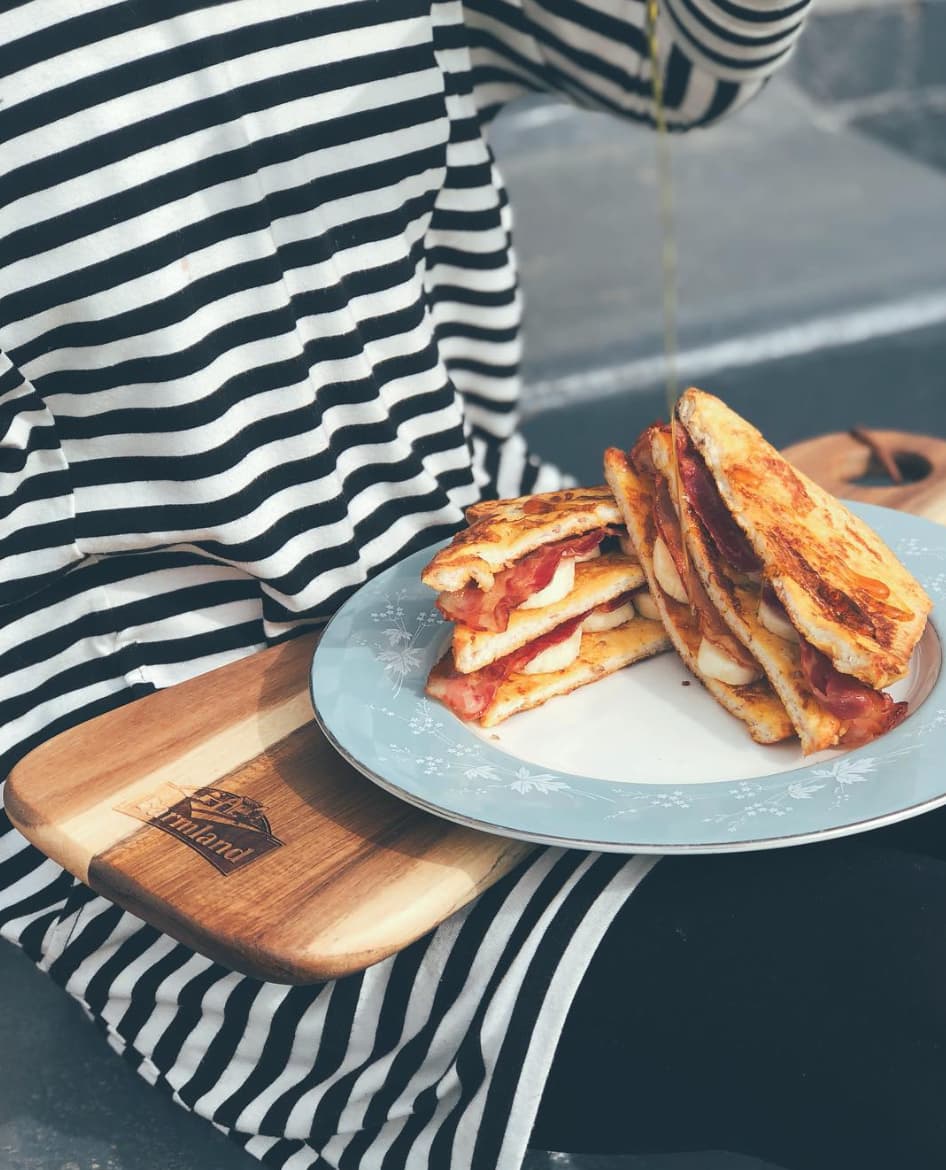 Ingredients
2 eggs
100mls milk
1 tsp cinnamon
2 Tbsp caster sugar
½ tsp vanilla essence
1 tsp orange zest
6 slices white toast or thick bread (3 slices per stack)
2 Tbsp butter
8 slices of Farmland Streaky Bacon, grilled or fry until crispy (4 slices of bacon per stack)
2 bananas, sliced
Maple syrup
Method
1. Into a flattish bowl whisk the eggs, milk, cinnamon, sugar, vanilla and zest until well combined.
2. In a frying pan melt one tablespoon butter until frothy.
3. Dip one or two slices of bread depending on your pan size into the egg mixture and straight into the pan. Cook for 2 minutes then turn for another two. Remove and continue with the remaining bread.
4. Serve the toast stacked between banana and crispy bacon and a generous drizzle of maple syrup.
TIP: French toast is the perfect way to use bread that is two or three days old and needs using.
Photo credit: Erana from @cultureofgrace