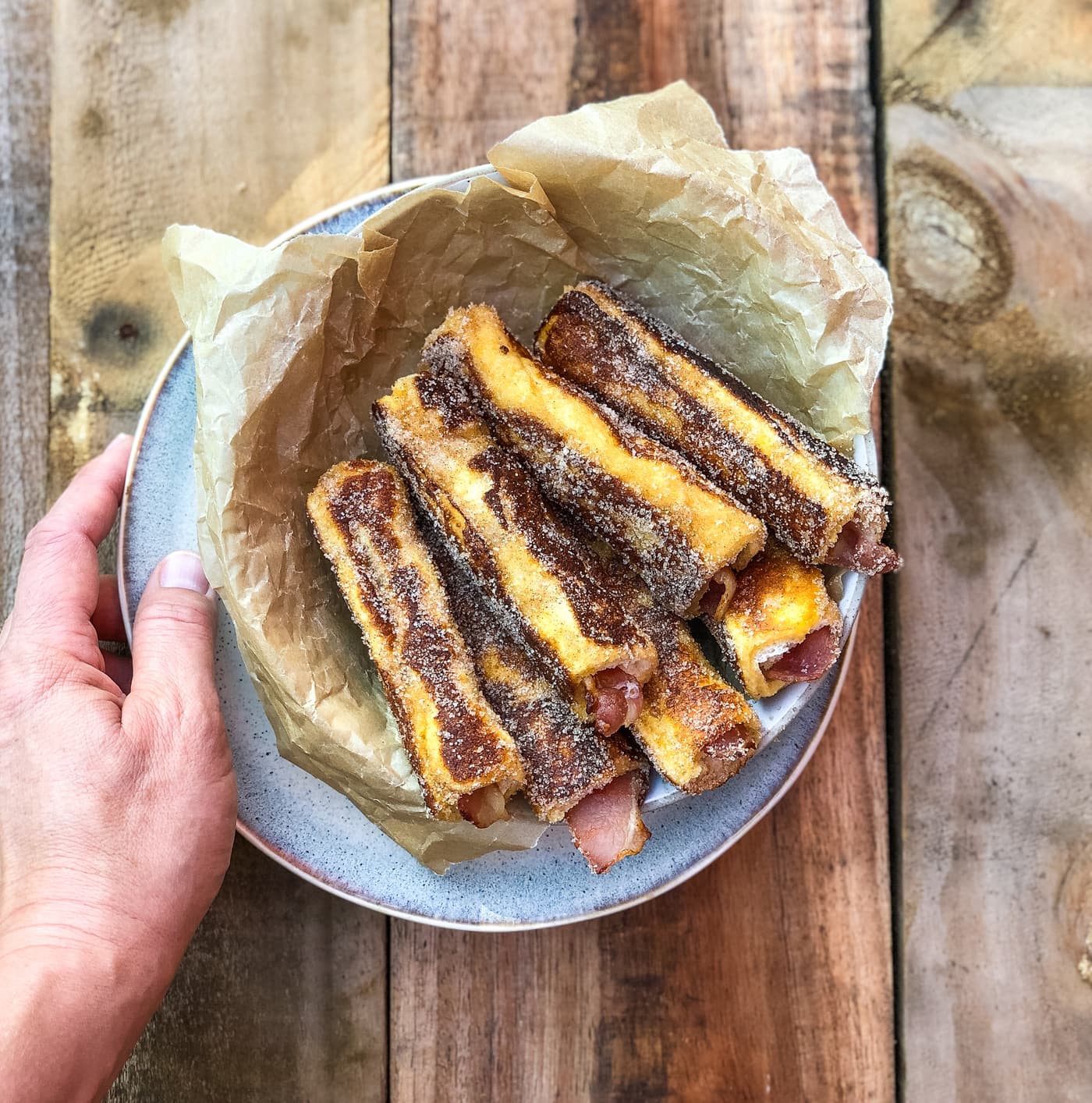 Ingredients
8 - 12 slices of fresh white sandwich bread
2 eggs
3 tablespoons milk
1/3 cup sugar
1 teaspoon ground cinnamon
1 tablespoon butter
8 -12 rashers of Farmland Foods streaky bacon
maple syrup for serving (optional)
Method
Cut crusts from slices of fresh white sandwich bread.
Mix in a bowl, eggs and milk. In another bowl, mix sugar and cinnamon and set aside.
Once bacon is cooked, place each piece in the bread and roll around the bacon, squeeze together to firm.
Coat rolls in the egg mixture. Place in a hot pan with butter. Cook each side for 3 minutes or until golden.
Once cooked roll in cinnamon and sugar mixture and drizzle with maple syrup.
Serve and enjoy!