Fennel and Hot Pork Pizza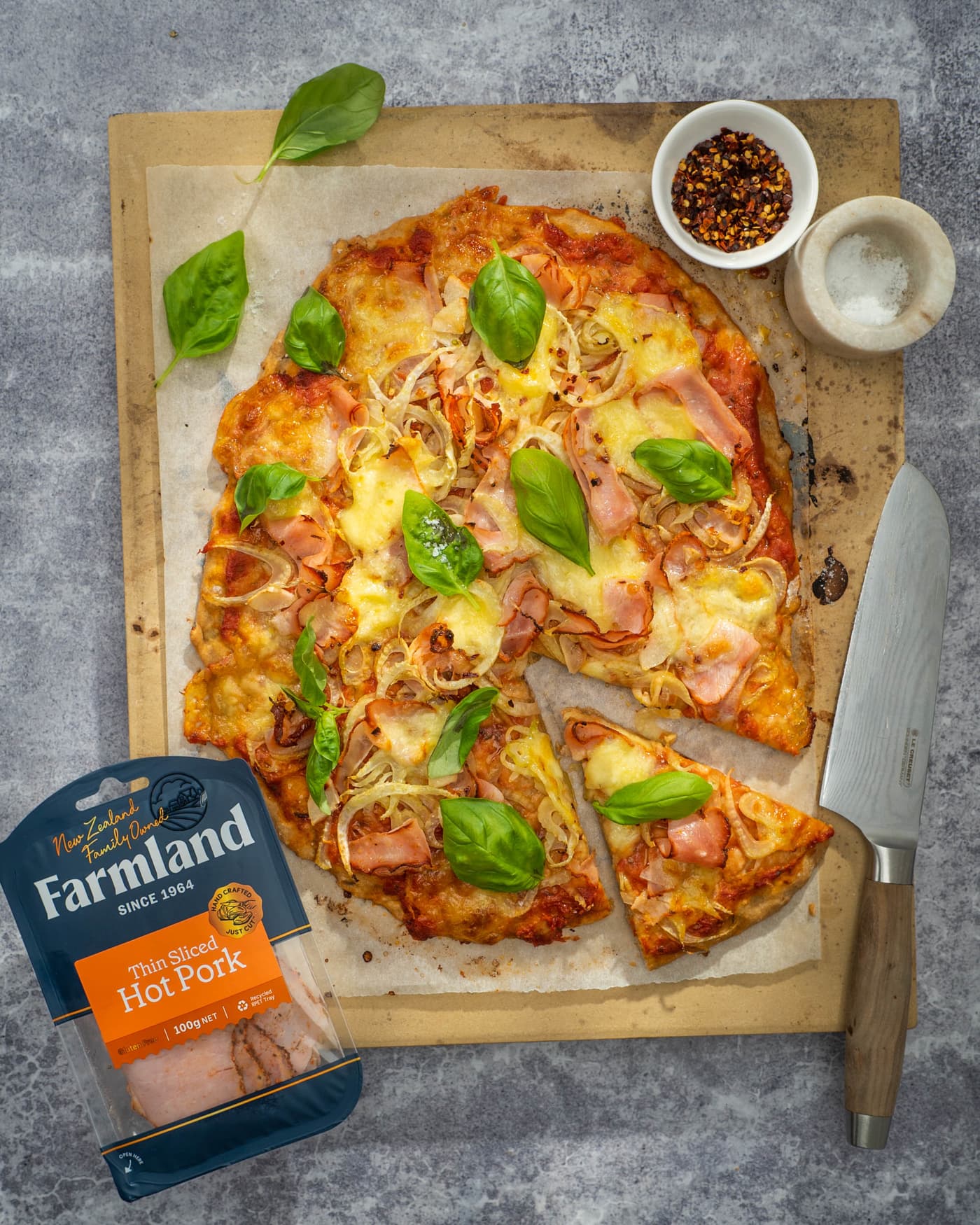 Ingredients
Toppings:
100g Farmland thin sliced hot pork, sliced
4 tbsp Chantal Organics tomato pizza sauce
3 balls fresh mozzarella, torn (or 2 cups grated mozzarella)
2 fresh fennel bulbs, mandolined or sliced thinly
4 garlic cloves, sliced thinly
Drizzle of Olivado extra virgin olive oil
1 tbsp chilli flakes (optional)
Sea salt
Superb Herb basil leaves, to garnish
One portion seeded pizza base (or store bought base)
Method
Make this delicious pizza using fresh seasonal fennel and Farmland's thin-sliced hot pork. We make our pizza dough loaded with seeds for protein and texture but you can use store-bought bases if you're low on time.
Preheat the oven to 230°C. Place an oven rack at the top most position in the oven. Line 2 baking trays with baking paper.
Turn dough out onto a floured surface and roll out two pizzas. Lift doughs on lined baking trays.
Slather pizza dough with pizza sauce. Top with mozzarella, prepared fennel and garlic, and Farmland thin sliced hot pork. Drizzle with olive oil.
Bake each pizza for 12-16 minutes, until the pizza base is cooked and the cheese is deliciously melted. Sprinkle with chilli flakes (optional) and sea salt. Let cool slightly before serving. Garnish with basil leaves if you wish.