Courgette, Carrot and Bacon Fritters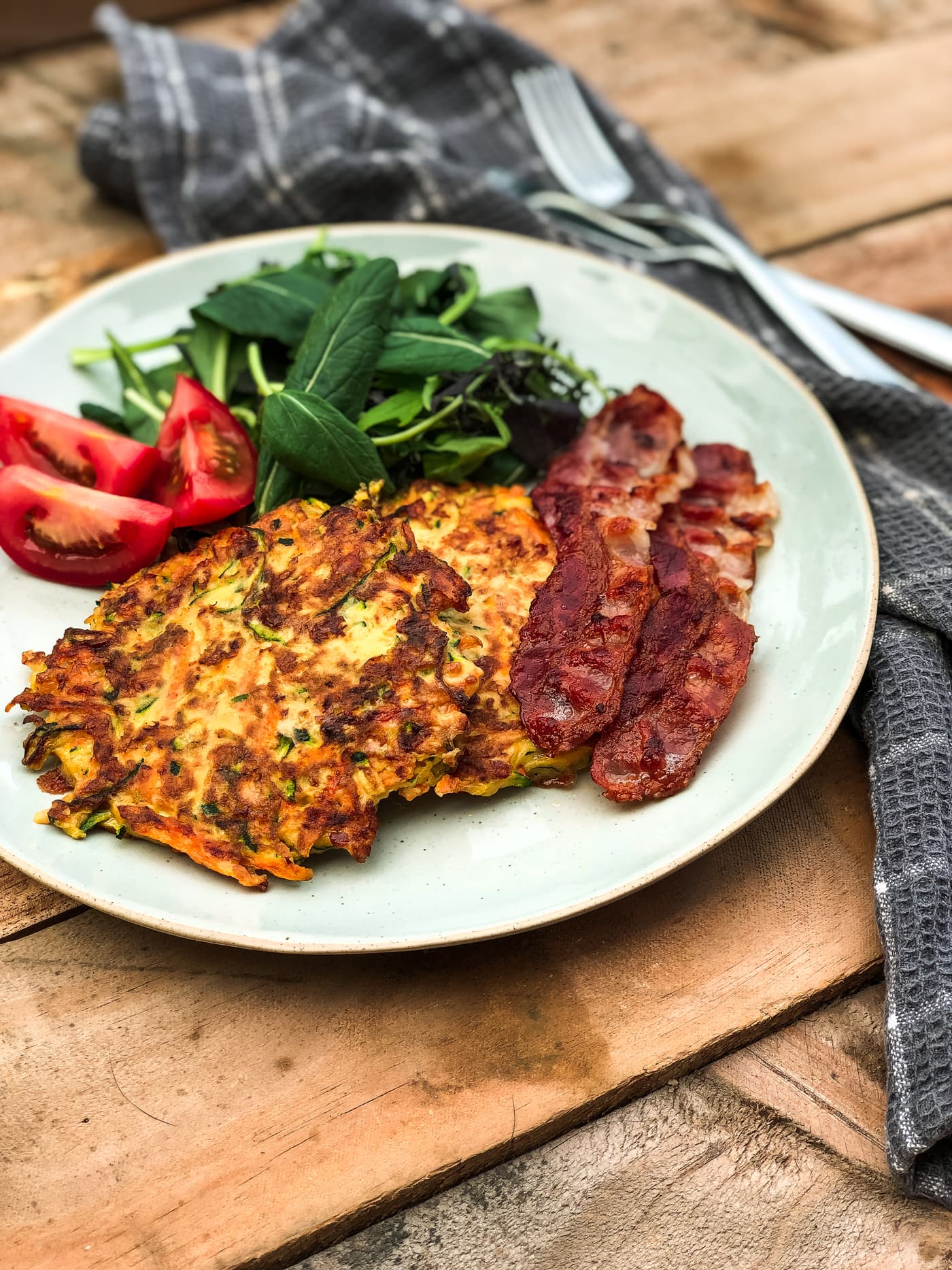 Ingredients
2 medium-sized courgettes
2 medium-sized carrots
100 grams grated cheese, Colby or Cheddar work great.
2/3 cup Plain flour
4 eggs, whisked
200g Farmland Foods Thin Streaky Bacon, cut into 1cm pieces and cook until just crispy.
30 turns of Pepper and Me man grind salt or if you don't have that then season with pepper and salt.
Method
A quick, easy and versatile meal even the kids will love. They're made even better with a big side of bacon.

Grate the carrots and courgettes, squeeze the moisture from the courgettes by either placing in a paper towel or tea towel and squeezing with your hands to remove excess liquid.
Add the eggs into the grated vegetables along with the grated cheese and cooked bacon and stir well. Add the flour and seasoning and mix until combined. Add more flour if you think the mixture is too wet.
Coat a frying pan with olive oil and turn to medium-high heat. When the oil is hot enough add spoonfuls of mixture and gently flatten, cook until golden 2-4 minutes each side.
Serve with salad, a good dollop of Pepper and Me Aioli and some cooked rashes of our Thin Sliced Streaky Bacon. Makes 12 fritters.