Classic Orange Glazed Ham
Prep time: 5 minutes Cook time: 45–55 minutes

servings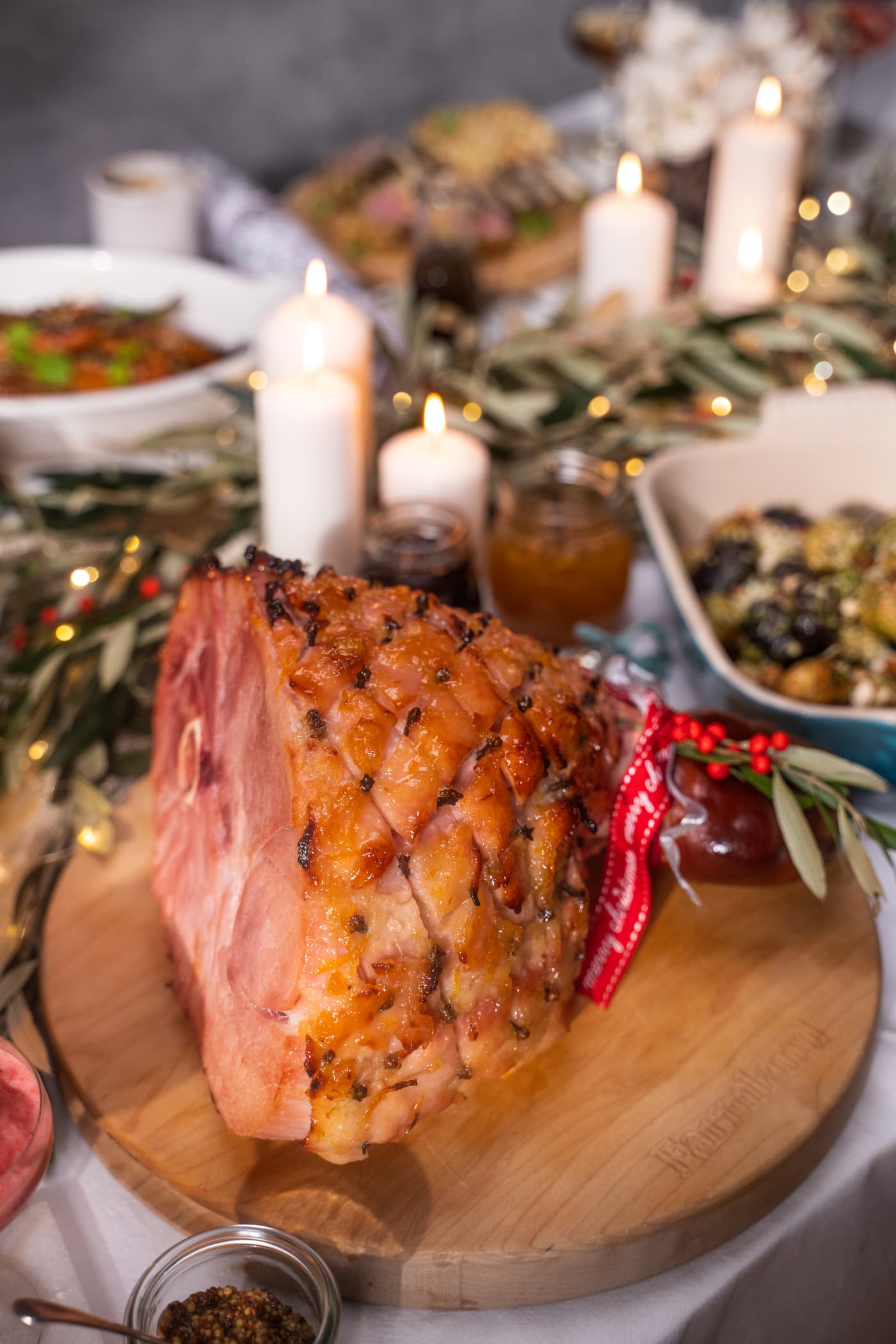 Ingredients
1 cup orange marmalade
1 orange, zested and juiced
¼ cup manuka honey
1 tsp DYC apple cider vinegar
¼ tsp cinnamon
1 Farmland Hampden Half Ham; cooked on the bone
whole cloves
We used a Le Creuset 3-ply Stainless Steel Saucepan with Lid to make the graze and a Le Creuset 3-ply Stainless Steel Rectangular Roaster to bake the ham.
Method
Orange marmalade glaze is a kiwi classic when it comes to Christmas ham. Serve with your favourite Christmas sides like roasted vegetables and salads.
To see the full video recipe follow here https://youtu.be/gFh008nKsh0
Preheat the oven to 180°C fan bake.
Place the marmalade, orange juice, zest, honey, apple cider vinegar and cinnamon in a pot and bring to the boil. Reduce to a simmer for 10–15 minutes or until the mixture thickens and coats the back of a spoon easily.
Remove the skin from the ham leaving a 1cm of fat on the surface. Score the fat with a knife creating a diamond pattern. Baste the ham with the glaze. Place a clove in the corner of each diamond. Place into a deep dish baking tray.
Cook for 35–45 minutes.
Leave to rest for 15 minutes before serving.
Tip: Cover with aluminum foil if the glaze starts browning too quickly. Usually around half way through cooking time this is needed.