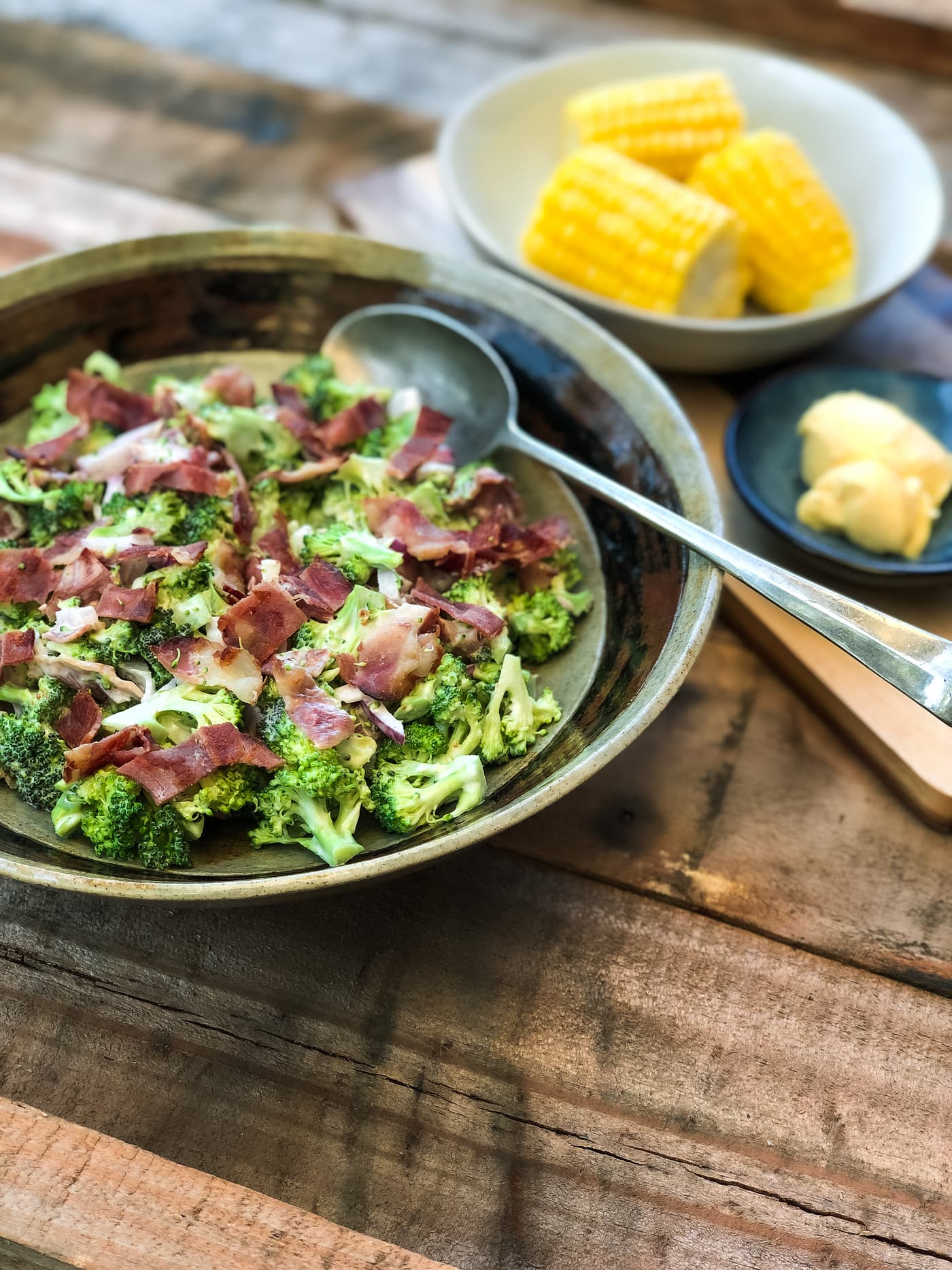 Ingredients
125g - 250g European Thin Sliced Streaky Bacon, diced and cooked until crispy.
1-2 heads of Brocolli depending on size
1/2 cup of Best Foods Mayo
1/4 - 1/2 red onion, finely chopped
1 tablespoon apple cider vinegar
1 tablespoon dijon mustard
Pumpkin seeds, almonds or cranberries (optional)
Method
Cook the bacon until crispy. Mix onion, chopped broccoli heads (cut from thick stem and cut florets into bite size pieces, add into a bowl. In a seperate bowl mix the apple cider vinegar, mustard and mayo. Add dressing to the bacon and broccoli, add pumpkin seeds and or cranberries if wanted. Serve and enjoy!