Broccoli and Bacon Pasta Bake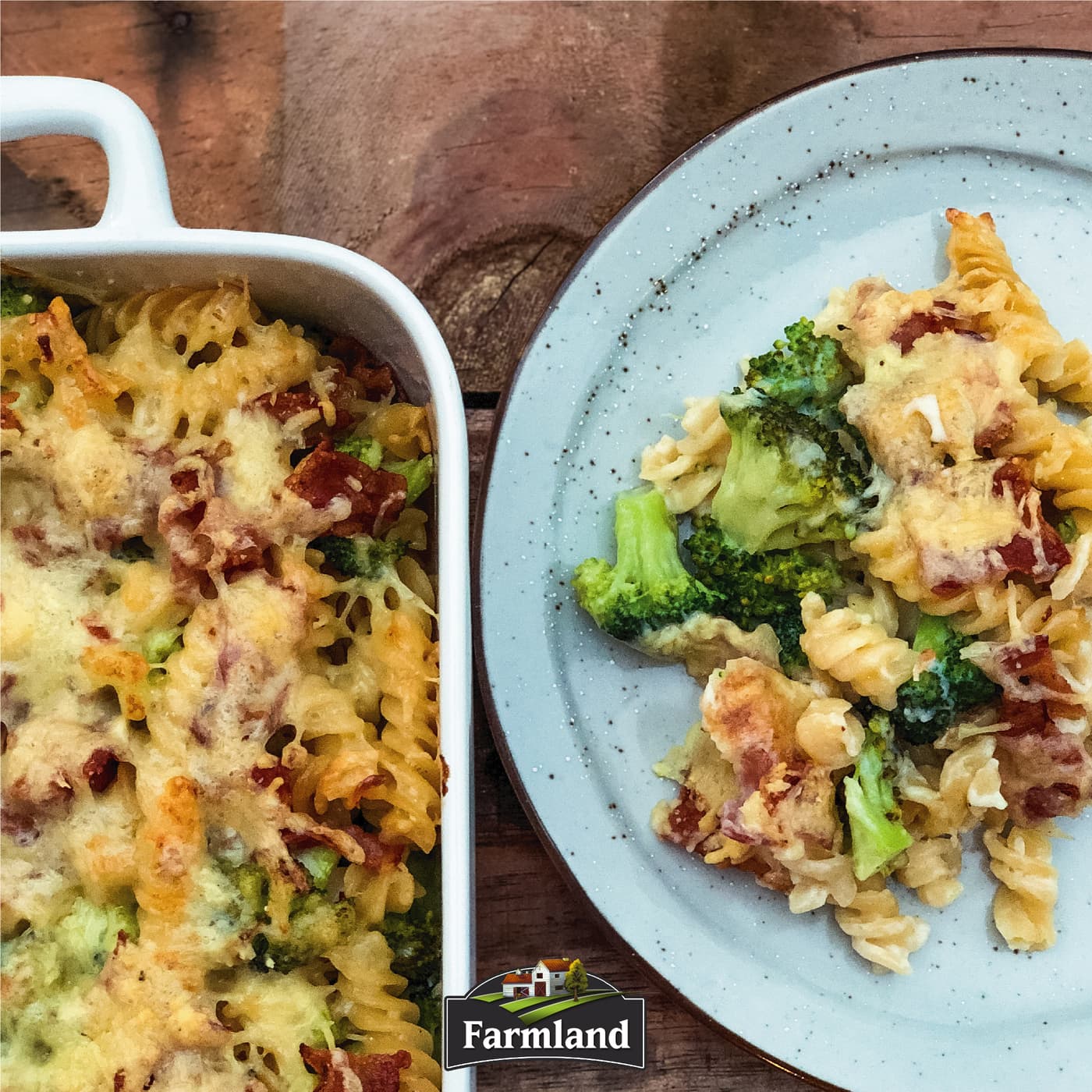 Ingredients
250g Thin Streaky Bacon, sliced
400g Pasta, Penne or Spirials
Half a Head of Broccoli, cut into small florets
5 Tbsp Butter
1/3 cup Flour
3 cups Milk
Salt and Pepper to taste
½ cup grated Parmesan Cheese
1 ½ - 2 cups grated Cheese, Colby or Edam works great.
Extra Cheese for top
Method
Boil pasta and broccoli. Drain when almost cooked and set aside.
Fry off bacon.
To create your own cheese sauce, melt butter and then whisk in flour, slowly add in milk whisking as you go until your sauce is smooth.
Bring to simmer and whisk occasionally until sauce thickens, keep a close eye on the pot so you don't burn the sauce. Add in the cheeses and salt and pepper to taste, stir well until cheese has fully melted.
Add pasta, bacon and broccoli into sauce and stir until well coated. Pour pasta mix into a large oven proof dish and then sprinkle with extra cheese.
Cook at 180 until golden brown and bubbly.