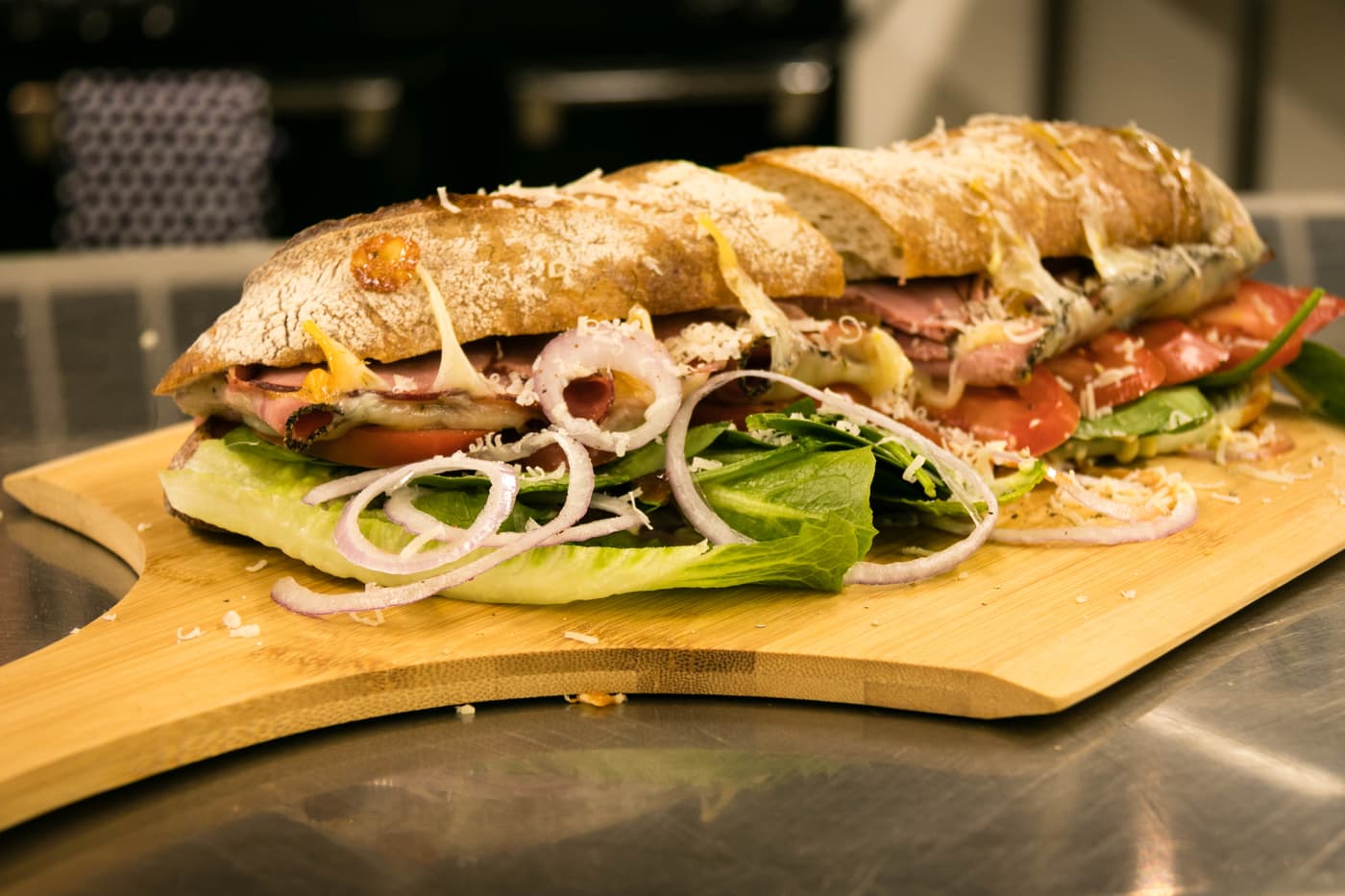 Ingredients
1 small sourdough loaf
1 pack Farmland Deli Cut Smoked Beef
1 pack Farmland Deli Cut Pastrami
4 slices Dairyworks Cheddar Natural Slices
4 slices Dairyworks Jalapeno and Colby Natural Slices
1 pink onion, thinly sliced
1 tomato, thinly sliced
Crispy cos leaves
Handful baby spinach
2 tablespoons Korean BBQ Sauce
Squeeze kewpie mayonnaise
Salt & pepper
Grana Padano, to serve
Method
Heat grill to medium-high. Halve sourdough lengthways and place under the grill, crusts up. Toast very lightly until warm.
Remove from the grill and turn bread. Place Deli Cut Smoked Beef on one side of the bread and top with cheddar. Add Deli Cut Pastrami and jalapeno slices and melt under the grill until cheese is bubbling.
Remove from the heat and top melted cheese and meat with lettuce, spinach, tomato, onion and mayo. Add a generous spread of Korean barbecue sauce and a sprinkle of seasoning. Close sandwich and grate a little Grana Padano over the top to finish.
Our Ultimate Sandwich star winner Catherine Milford from - EatsCooksReads has shared with us the recipe for this incredible winning sandwich.
www.instagram.com/eatscooksreads/
Use this link for Korean sauce in ingredients.