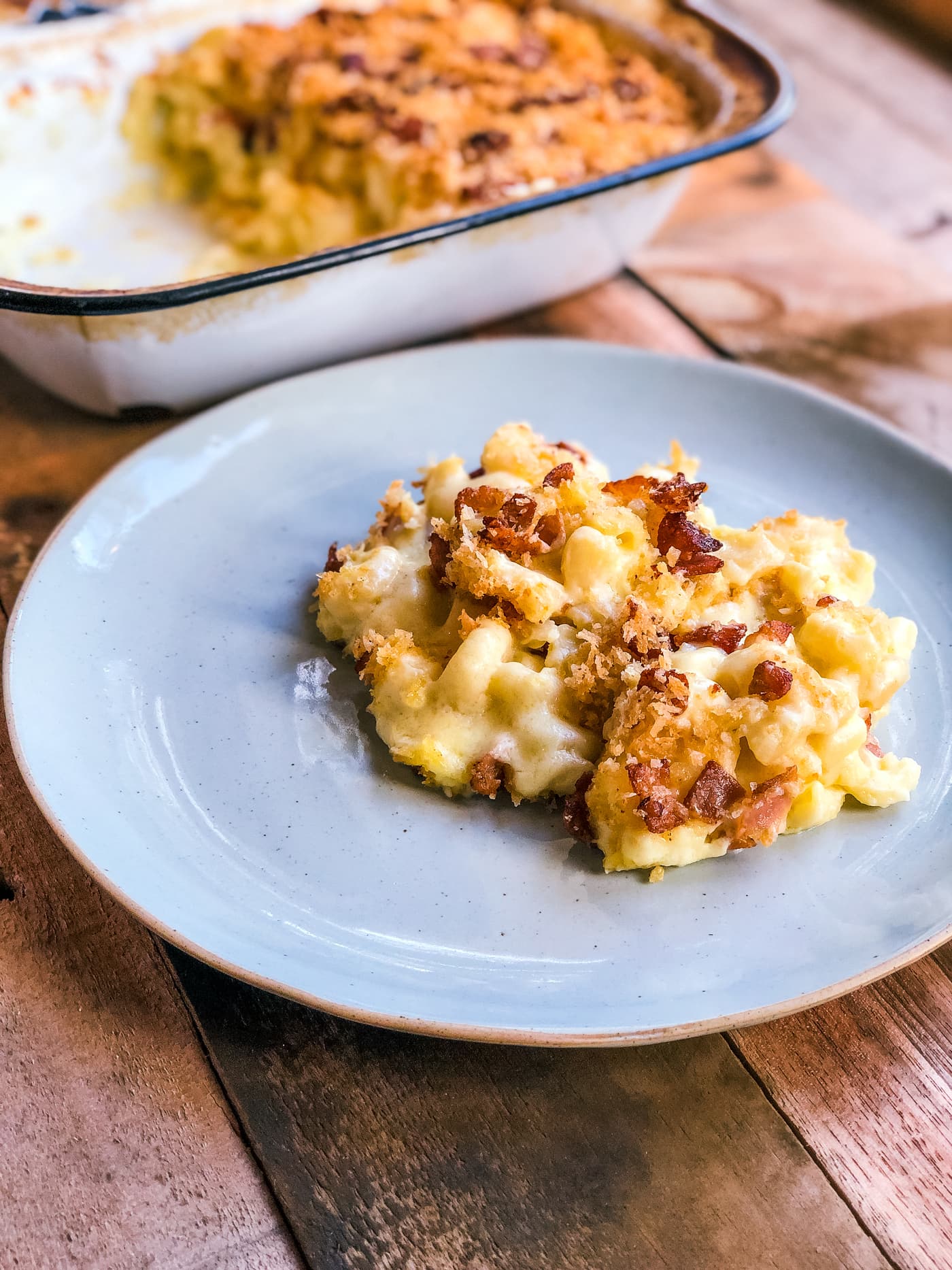 Ingredients
200g Thin Sliced Streaky Bacon chopped
½ cup panko crumbs
2 cups Macaroni, cooked
5 Tbsp Butter
1/3 cup Flour
3 cups Milk
Salt and Pepper to taste
½ cup grated Parmesan Cheese
1 ½ - 2 cups grated Cheese, Colby or Edam works great.
Method
Prep time 20mins
Cook time 15-25mins

Preheat oven to 180degrees.
Cook Macaroni pasta to packet directions.
Fry chopped bacon until just golden, add panko crumbs to the bacon and stir well, the crumbs will take on the fat from the bacon, this will create the topping for the Mac and Cheese. Set aside.
To create your own cheese sauce, melt butter and then whisk in flour, cook for 1 minute and then slowly add in milk whisking as you go until your sauce is smooth.
Bring to simmer and whisk occasionally until sauce thickens, keep a close eye on the pot so you don't burn the sauce. Add in the cheeses and salt and pepper to taste, stir well until cheese has fully melted.
Add pasta and sauce together and stir until well coated. Pour pasta mix into a large oven proof dish and then sprinkle with bacon/panko mix.
Cook until golden brown and bubbly.
Eat and Enjoy!