Bacon Jam
Prep time: 10 mins Cook time: 40 mins Makes: 1 jar

servings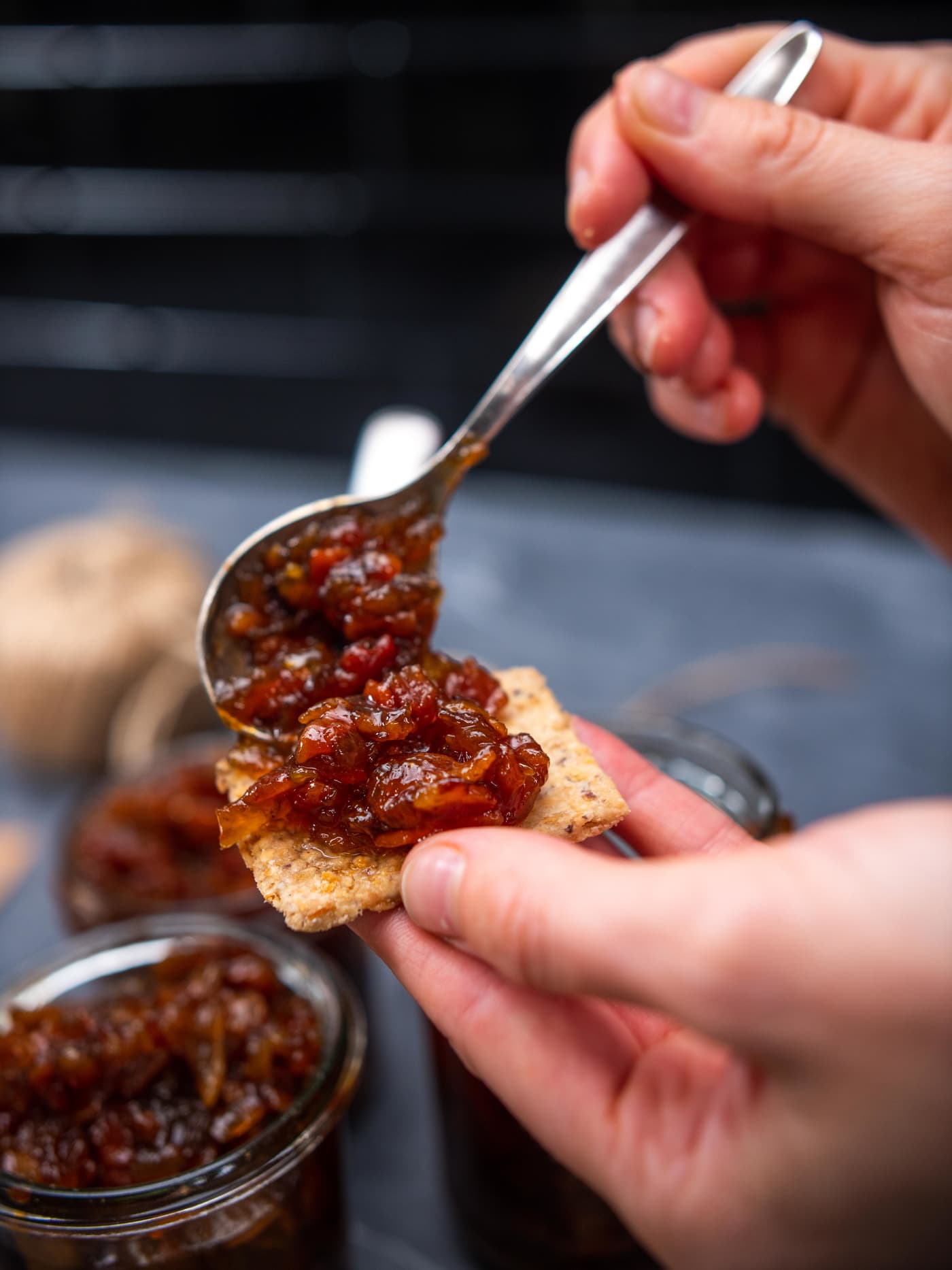 Ingredients
500g Farmland streaky bacon, diced
4 onions, diced
2 cloves garlic, crushed
⅓ cup DYC Apple cider vinegar
½ cup brown sugar
¼ cup manuka or runny honey
1 tsp chilli powder, optional
Le Creuset Toughened Non-Stick Wok
Method
This is an amazing bacon jam recipe to serve with a cheese platter, on crackers, or in a deluxe grilled cheese sandwich. The key to success is to fry the bacon until crispy and to really caramelise the onion. It's so delicious that you'll be tempted to double or triple the recipe!
To see the full video recipe follow here
In a deep non-stick wok or large pan over medium high heat, cook bacon. Transfer bacon to a paper towel-lined plate. Discard most of the bacon fat, but leave about 1 tablespoon in the pan.
Reduce heat to low. In the same pan add onions to cook slowly, stirring often until well caramelised. This will take 15–20 minutes.
Stir in garlic, brown sugar, honey, vinegar, chilli powder and cooked bacon. Bring to a simmer then reduce heat to low. Cook for 8–10 minutes until thickened and jammy.
Transfer to a jar and serve, or store in the fridge for up to 3 days.
Tip: After storing in the fridge you may need to gently heat the jar of bacon jam before serving.