Bacon and Nectarine Balsamic Bites
Preparation: 5 minutes Cooking: 10–20 minutes

4 servings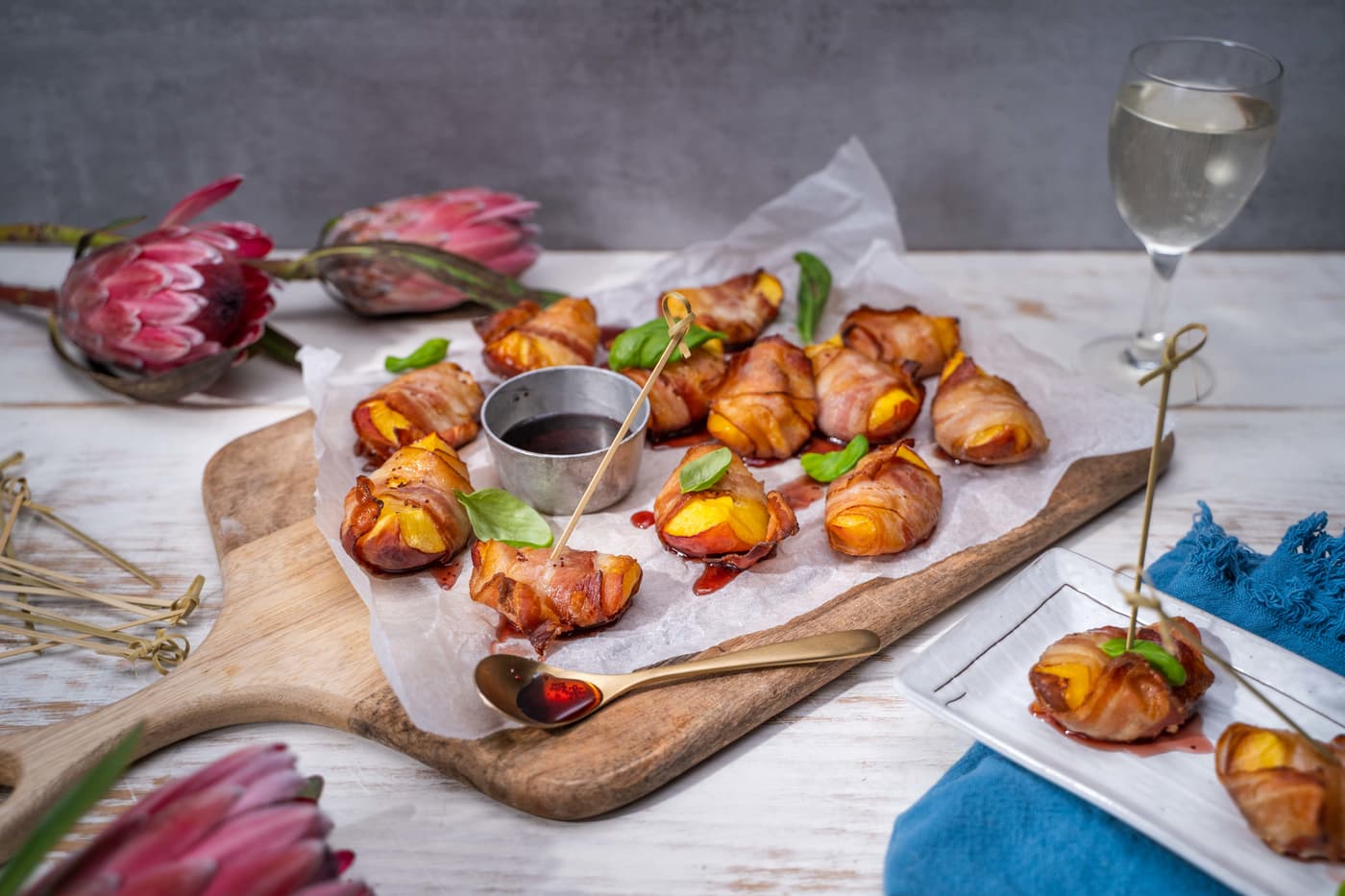 Ingredients
3 California Stone Fruit nectarines, cut into quarter wedges, stone discarded
12 Farmland Streaky Bacon rashers
1 tbsp Olivado Avocado Oil and Basil
A handful of Superb Herb Basil leaves
2 tbsp BluesBros blueberry balsamic drizzle
Method
An easy entertaining recipe idea. So quick and fast to whip up when having guests over. Serve as a starter or with a main meal. Your guests will love them!
For the full video recipe follow here
Preheat the oven to 180 degrees celsius. Line a baking tray with baking paper.
Cut the stone fruit into slices.
Wrap strips of bacon around the stone fruit pieces. Place onto the prepared tray. Drizzle with Olivado avocado oil and basil.
Cook for 10–12 minutes, or until bacon and stone fruit have softened.
Change the oven to grill. Continue to cook for 3–7 minutes or until lightly charred.
Place onto a serving platter and drizzle with blueberry balsamic drizzle.
Scatter over basil leaves and serve.
Tip:
You can add skewers so it's easier for guests to pick up.