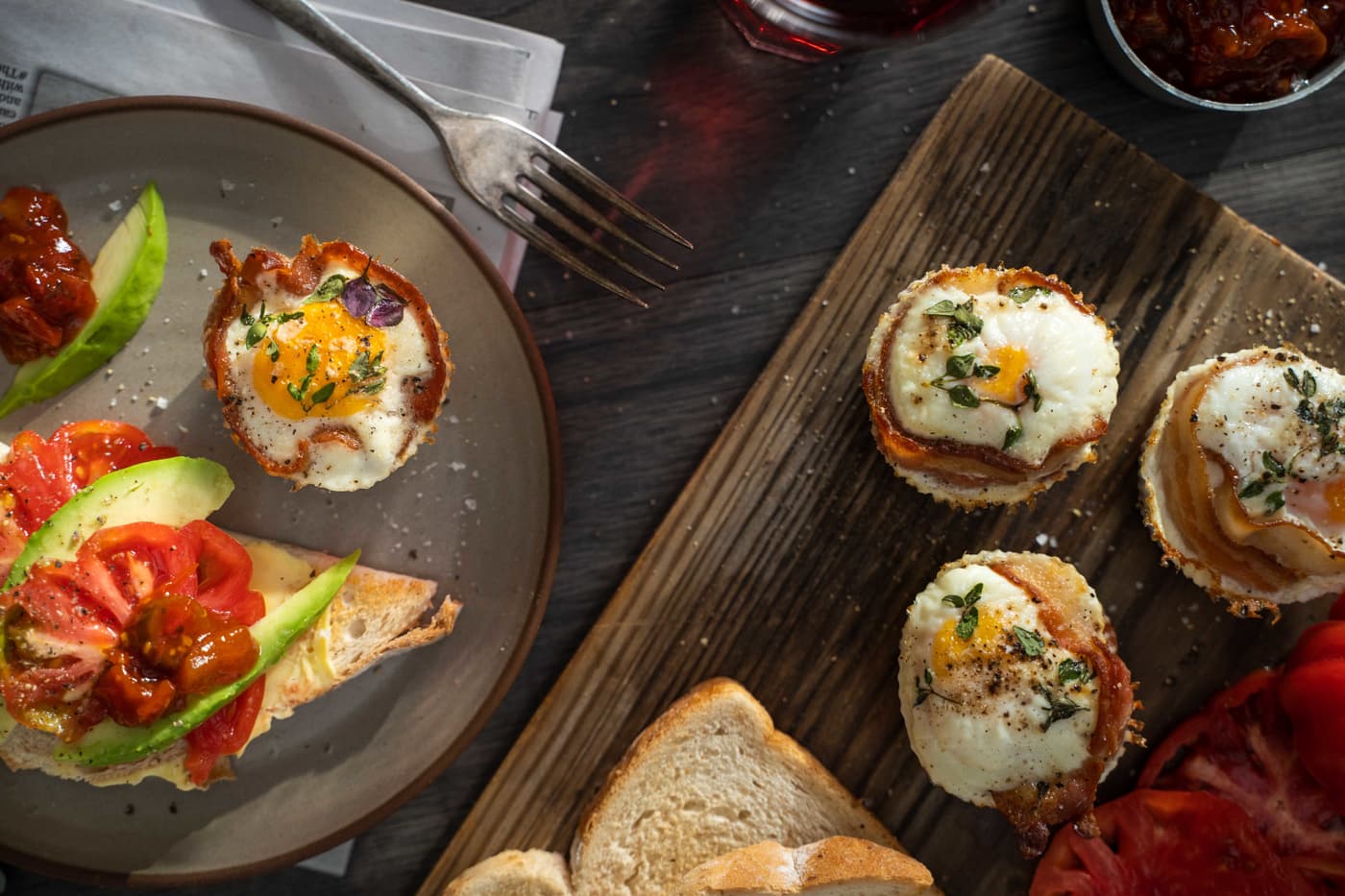 Ingredients
4 rashers Farmland Streaky Bacon
4 Henergy cage-free eggs
1 tbsp Superb Herb Thyme
salt and pepper, to taste
2 slices of toast, cut in half diagonally
1 NZ Avocado, peeled & sliced
2 small tomatoes, thinly sliced
salt and pepper, to taste
To Serve:
Butter
chutney
Method
These were cooked using a Philips Airfryer XXL Smart with a Breakfast Kit accessory but these can be easily cooked in the oven using a standard muffin tray.
Wrap bacon rashes around the inside of the egg muffin cups. Crack an egg into the center. Sprinkle thyme and season with salt and pepper.
Place filled muffin cups into the Philips Airfryer onto the breakfast tray.
Cook for 6 minutes at 170°C.
Push the cups to the edge and add the bread pieces in between the slots.
Cook for a further 4 minutes at 170°C.
Serve toast with butter, topped with tomato, avocado and chutney.
Remove muffin cases and serve bacon and egg cups on the side next to the toast.