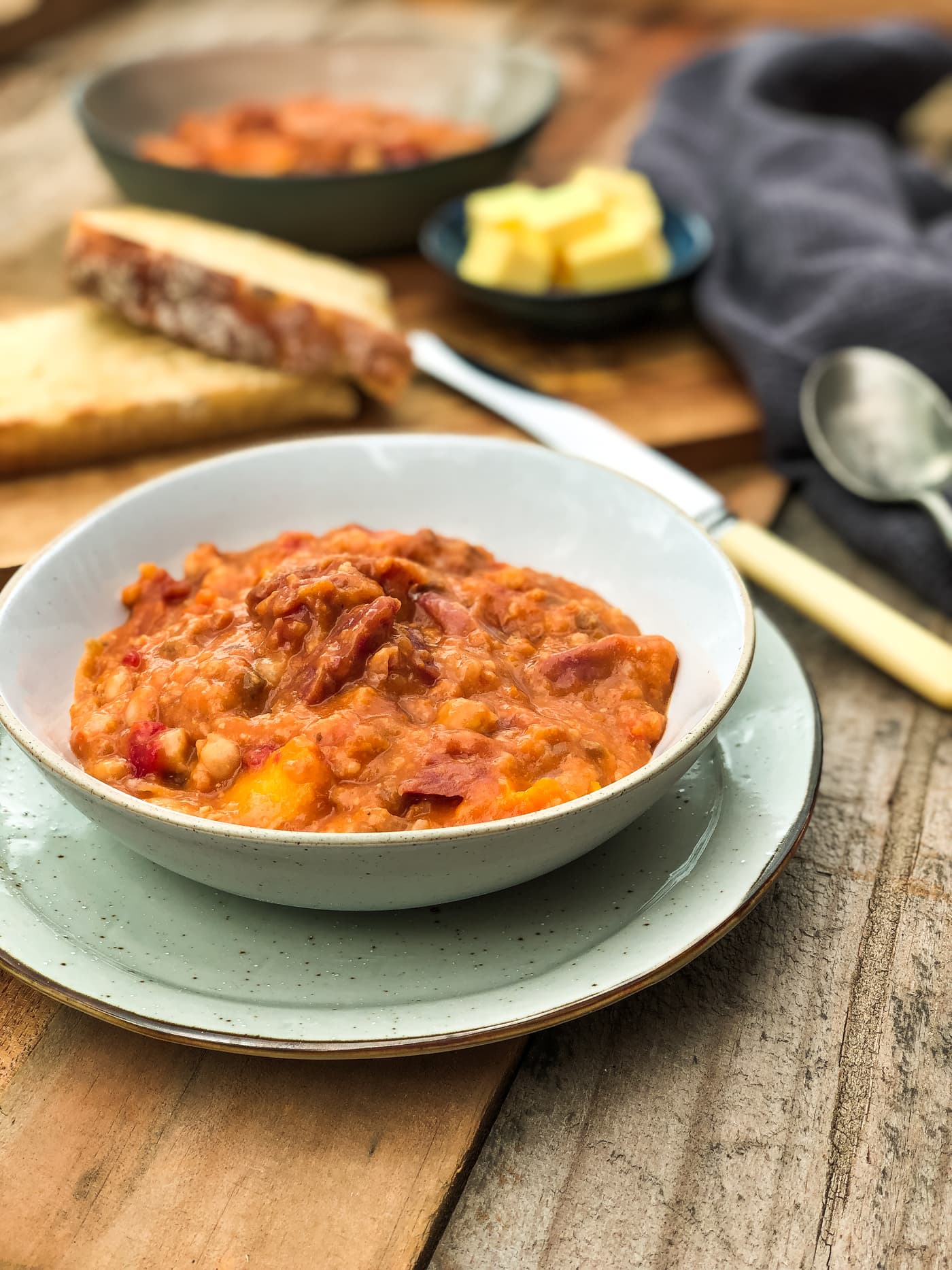 Ingredients
10 cups water
1 cup lentils
1 cup split peas
1 large onion, finely diced
4 - 6 cloves of garlic, crushed or finely chopped
1 Tablespoon Cajun seasoning or Chilli flakes to taste
2 x 400g can chopped tomatoes
4 Tablespoon tomato paste
2-3 400g cans of beans, rinsed and drained. Either cannellini or butter beans work well.
2 cups diced pumpkin or kumara. Potato could be used also.
Salt and pepper to taste
Method
Bring the bacon hock to boil in the water in a large stock pot. Reduce heat and let simmer, covered for 2 hours.
Add peas and lentils, onions, garlic, chopped tomatoes, tomato paste, pumpkin and spices until peas and pumpkin are tender, 30-45 minutes.
Lift out bacon hock and rest until cool enough to pull meat off in strips. Larger pieces of meat may need to be cut smaller. Discard skin and bones.
Add the meat back into the pot along with the beans and simmers for another 30 minutes.
Serve and season to taste, serve with freshly made bread. Enjoy!