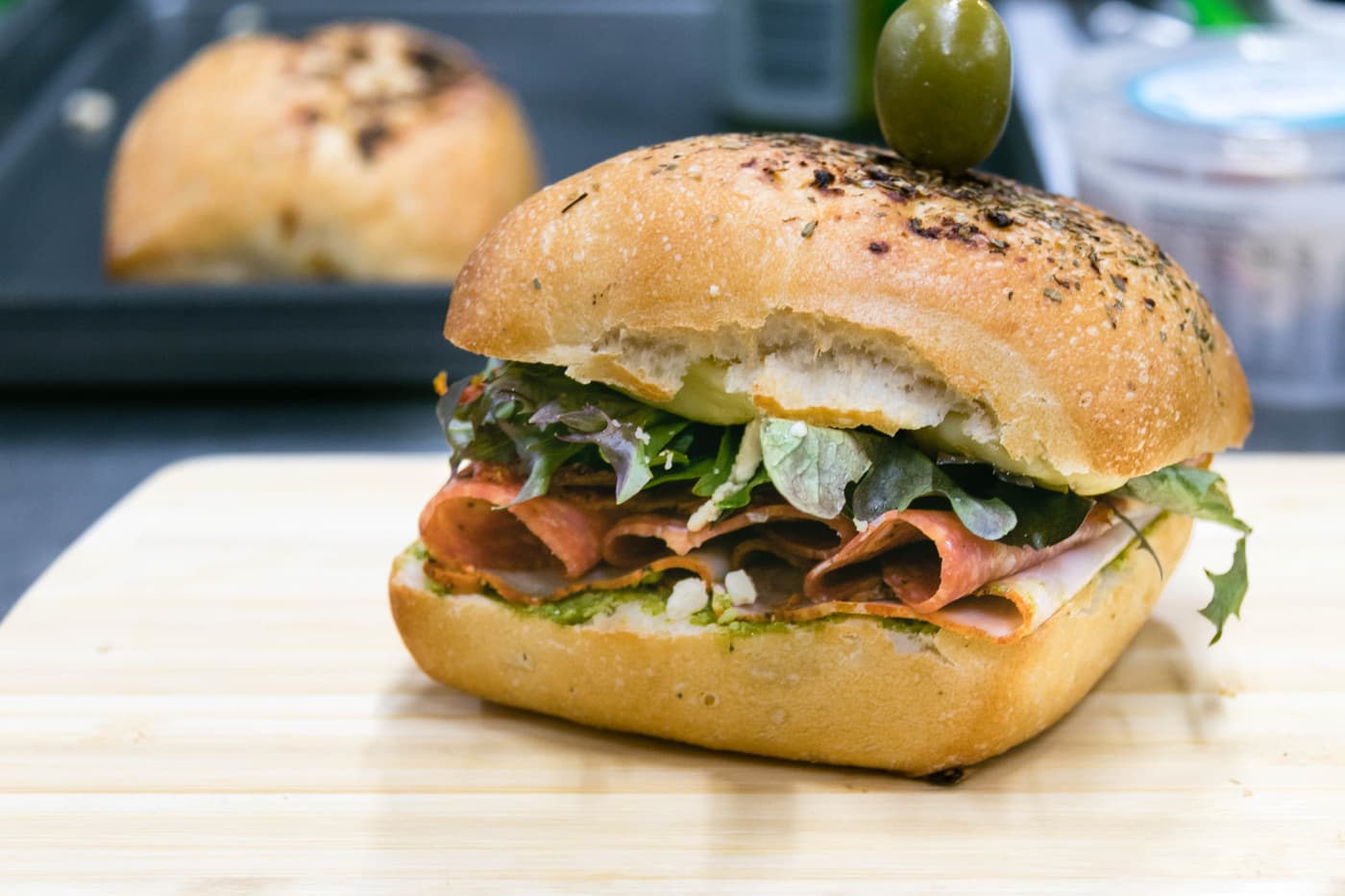 Ingredients
Garlic and Herb Ciabatta
Basil Pesto
Mozzarella
Farmland Deli Cut Salami
Farmland Deli Cut Hot Pork
Feta Cheese
Sundried Tomatoes
Salad Greens
Green Olives
Method
Heat grill to medium-high. Slice the ciabatta in half. Spread both sides of the ciabatta with pesto. Add mozzarella to the top piece of bread. Toast under grill until the mozzarella melts.

On the bottom piece of bread, layer the Deli Cut Salami and Hot Pork, grated feta cheese, sliced sundried tomatoes and greens.

Add the top of the ciabatta and hold the sandwich in place with a skewer stick with an olive on top.
www.razelleicaro.com