Airfryer Pineapple Glazed Ham with Tropical salsa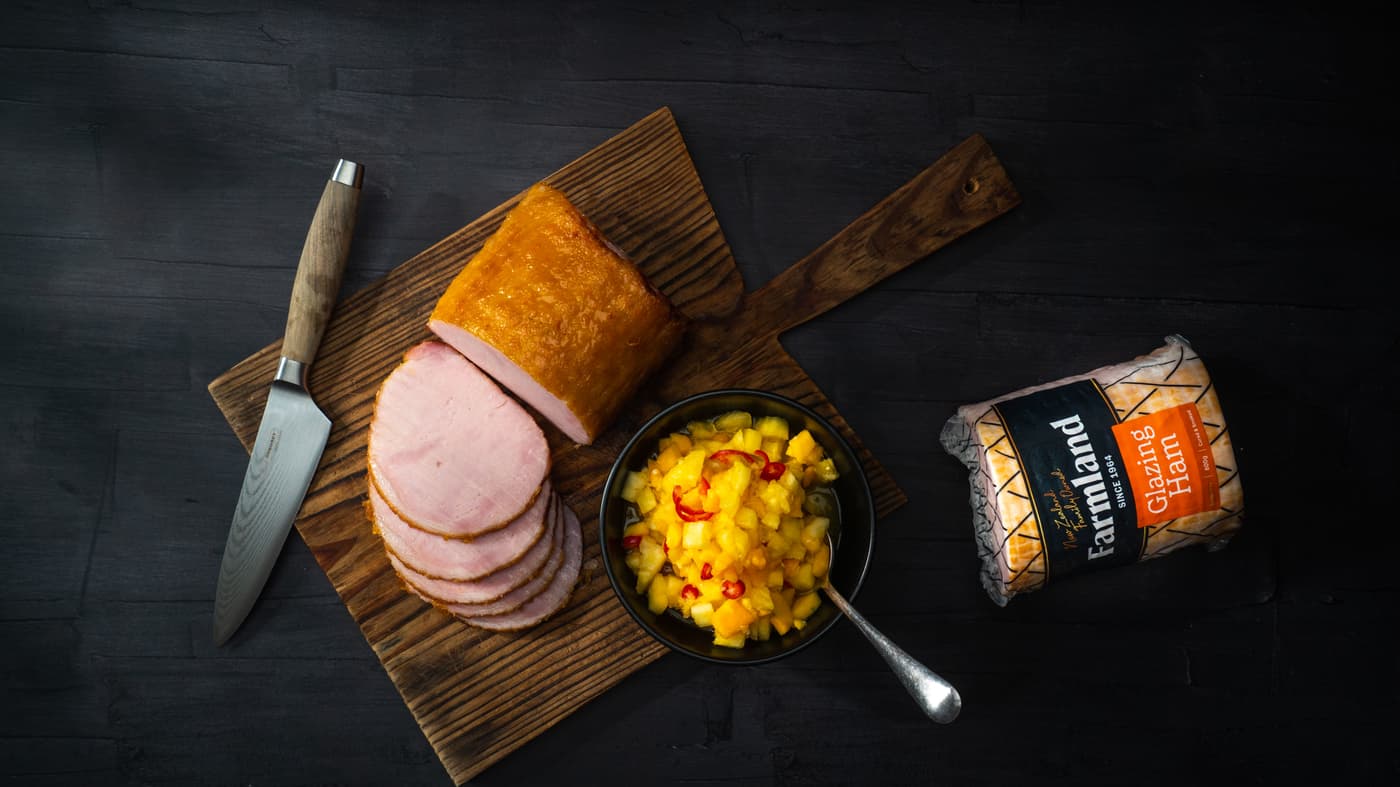 Ingredients
1 (800g) Farmland Glazing Ham, at room temperature
Tropical fruit glaze:
¼ Dole Tropical Gold Pineapple, skin and core discarded, fruit chopped
¼ cup brown sugar
1 tbsp Dijon mustard
Pawpaw and pineapple salsa:
½ Dole Pawpaw, skin and seeds discarded, diced
½ Dole Tropical Gold Pineapple, skin and core discarded, diced
2 tsp ginger, finely grated
2 tsp garlic, crushed
1 red chilli, diced (optional)
1 lime, zested and juiced
Salt and pepper, to taste
Equipment:
Method
Why wait until Christmas to have a perfectly glazed ham? Use our Glazing ham and an airfryer for ultimate convenience and delicious taste. Serve it with our pawpaw and pineapple salsa for a full flavour sensation.
To see the video recipe follow the link https://youtu.be/HAoEVJ9aqcE
For the pawpaw and pineapple salsa: add all ingredients to a bowl, stir and season to taste. Set aside.
For the tropical fruit glaze: add pineapple to a blender and blend until smooth. Add remaining ingredients and blend until combined. Set aside.
Line the airfryer basket with two sheets of tinfoil, leaving enough tin foil to wrap ham completely. Preheat the airfryer to 170°C.
Place ham in and brush with a third of your chosen glaze. Wrap in tin foil and cook for 15 minutes.
Open tinfoil, brush on half of remaining glaze, cover with tin foil, and cook for a further 15 minutes.
Open up foil and brush on remaining glaze, then cook ham uncovered for a further 10 minutes, to caramelize the glaze. Let cool for 10 minutes before carving and serving with your salsa.