Airfryer Asian Style Glazed Ham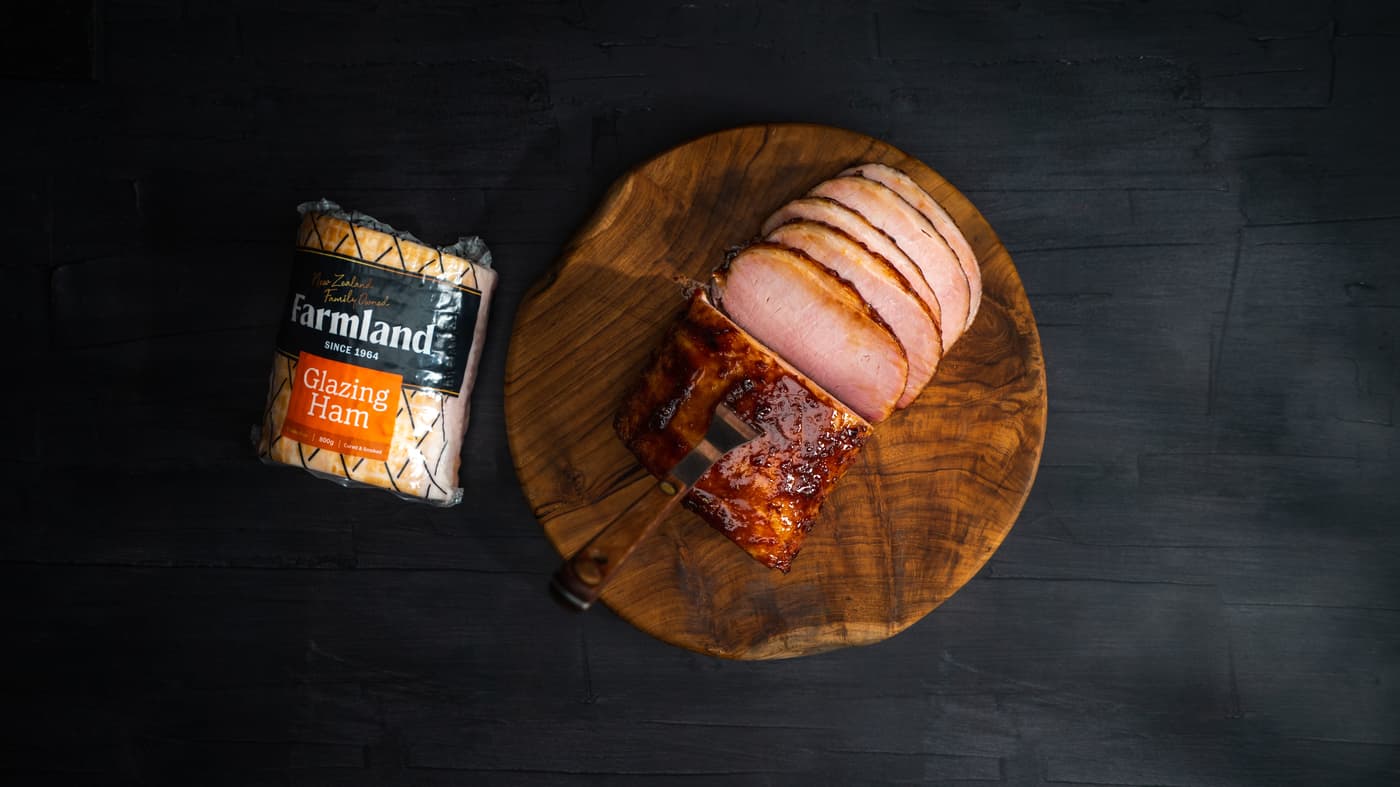 Method
Why wait until Christmas to have a perfectly glazed tasty ham? Try our sticky Asian-style glaze. Use our Glazing Ham and an airfryer for easy & speedy no-mess cooking.
To see the video recipe follow the link https://youtu.be/qKGtWBWmpDY
Place all ingredients of the glaze in a sauce pan and place over medium heat. Whisk to combine and simmer for a few minutes. Remove from heat and set aside.
Line the airfryer basket with two sheets of tinfoil, leaving enough tin foil to wrap ham completely. Preheat the airfryer to 170°C.
Place ham in and brush with a third of the cooled glaze. Wrap in tin foil and cook for 15 minutes.
Open tinfoil, brush on half of remaining glaze, cover with tin foil, and cook for a further 15 minutes.
Open up foil and brush on remaining glaze, then cook ham uncovered for a further 10 minutes, to caramelize the glaze. Let cool for 10 minutes before carving.