Smoked beef & pastrami melt comes out top in NZ's first ultimate sandwich competition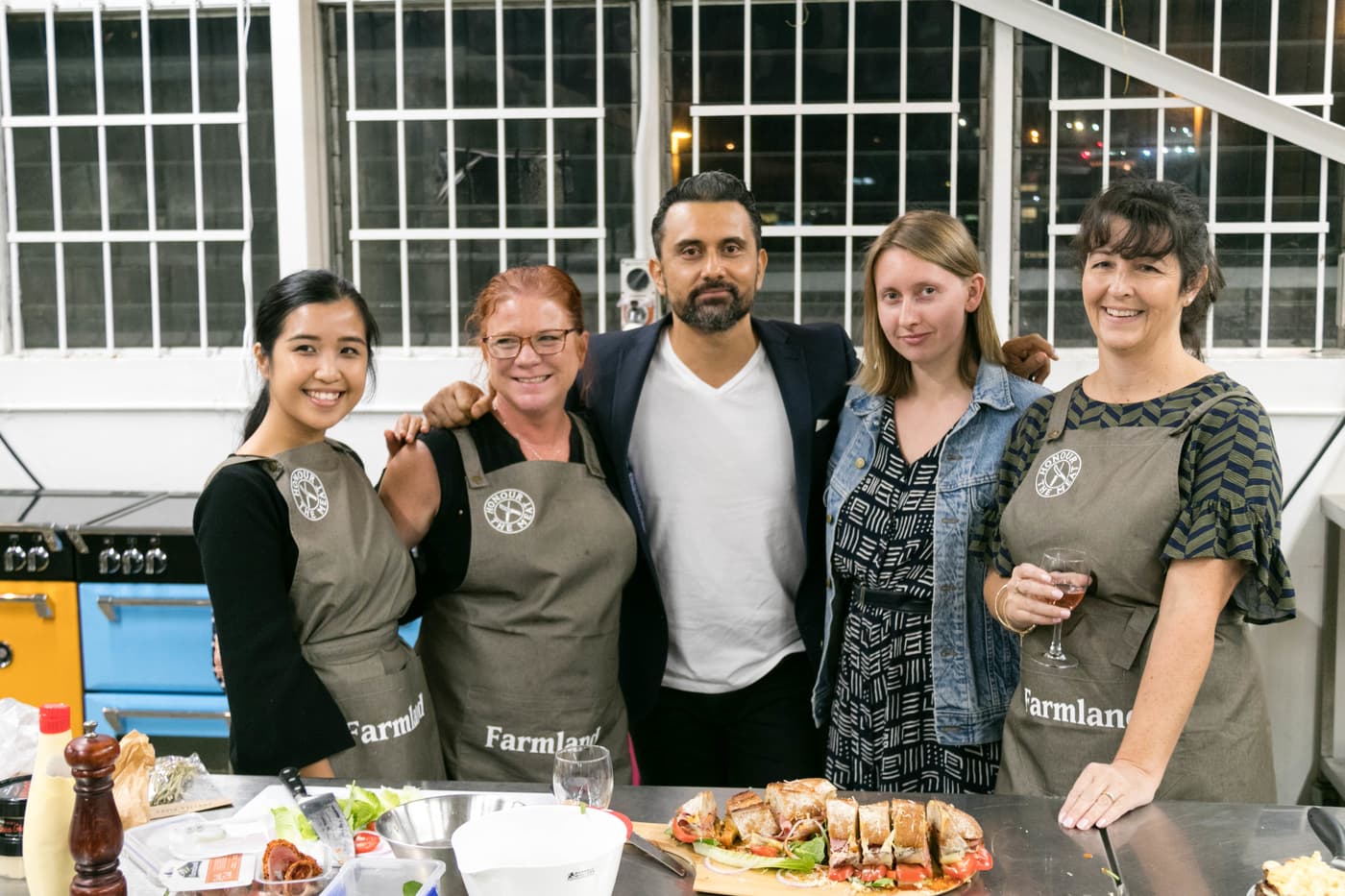 The event was held on 16 May 2018 at the Eat My Lunch headquarters in Auckland, where four well-known food writers and bloggers were asked to create their take on the perfect sandwich.
Competitors had just 20 minutes and a budget of $25 to create their gourmet sandwiches. They were also able to use any products from the new Farmland 'Deli Cut' range of premium meats. The results were judged by celebrity chef and Eat My Lunch co-founder, Michael Meredith, in front of a live audience.
The winner of the competition was food writer, editor and blogger at Eatscooksreads, Catherine Milford. Her Smoked Beef & Pastrami Melt was served on freshly warmed sourdough, with layers of Farmland 'Deli Cut' Smoked Beef, cheddar, 'Deli Cut' Pastrami and jalapeno colby cheese. The sandwich was grilled then topped with baby spinach, pink onions, sliced tomato, cos lettuce, Kewpie mayonnaise and Catherine's homemade Korean BBQ sauce. It was finished with black pepper and some Gran Padano.
"I really enjoyed myself and had a lot of fun competing against some fantastic women and cooks. All of the sandwiches were delicious so winning was definitely not an easy ride. It was a real thrill when Michael chose my recipe – to have a chef of his calibre recognise your cooking is incredibly flattering."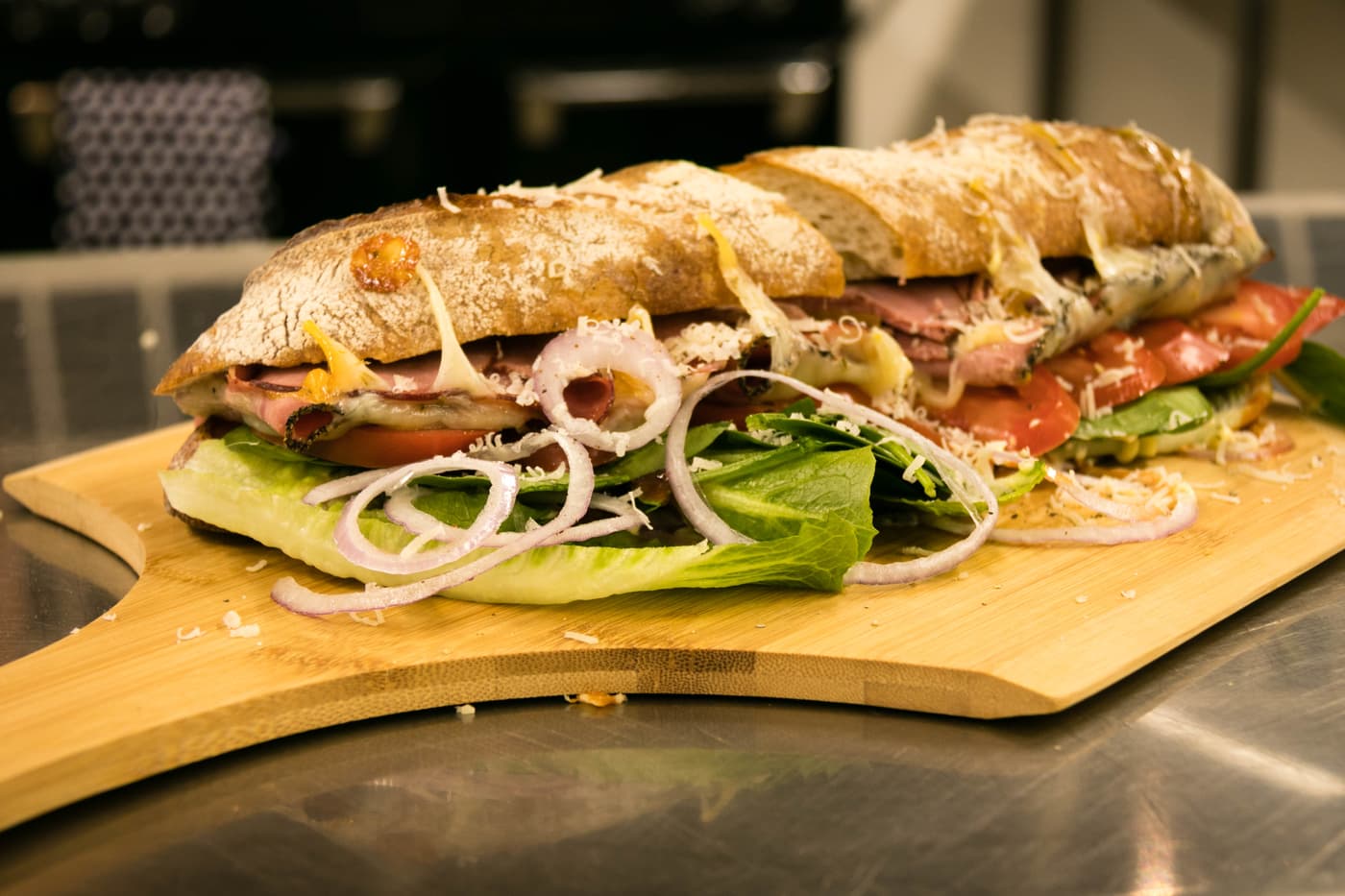 The three runners-up were:
Kate Richards, a food writer who writes for publications such as Metro Magazine and North & South. Kate made a posh Croque Monsieur with 'Deli Cut' Glazed Ham and cheese, topped with a béchamel sauce.
Bri DiMattina, a food writer and blogger at Food and other Adventures. Bri created a Venetian Tramezzini sandwich. Popular among Italian locals, these sandwiches are traditionally made out of white bread and are arched to represent the famous Rialto Bridge. Bri filled hers with prosciutto, pear, basil and smoked mozzarella.
Razelle Icaro, an Auckland based food blogger and reviewer. Razelle presented an Antipasto Sandwich containing 'Deli Cut' Hot Pork, 'Deli Cut' Salami, olives, sundried tomatoes, feta and mozzarella.
Catherine walked away with $500 in cash and a foodie prize hamper. The runners-up received prize packs filled with treats such as the newly launched Farmland 'Deli Cut' range of meats, Barker's chutneys and sauces and a selection from Whitestone Cheese.
Michael was impressed with the standard of the sandwiches, commenting:
"All of the sandwiches were great, and it was good to see such a wide range of ingredients and cooking methods being used. The winning sandwich stood out for me as soon I tasted it. The meat, melted cheese and the home made Korean BBQ sauce worked really well together, the warm sourdough provided a lovely texture and there was just the right amount of spice. I could imagine enjoying it with a cold glass of beer."
The event was organised by Farmland Foods, a family owned company producing the highest quality meats on their farm since 1964. The Bulls based company held the event to celebrate the launch of its premium range of 'Deli Cut' meats, as well as its continued dedication to supporting local New Zealand communities. Farmland recently provided Eat My Lunch with enough ham to make more than 40,000 sandwiches for hungry schoolkids.
"It was a pleasure to see the Farmland 'Deli Cut' products being used in so many different and creative ways by such talented cooks. The competitors all did a fantastic job and made the ingredients shine," said Garth Davis, Farmland Foods Sales & Marketing Director. "Farmland first started in the back of a butcher shop more than 50 years ago and is still owned and run by my family today. To see the products, including our new retail ranges, being so well respected and received makes us all very proud."