Fresh redesign of quality sliced meats while creating a more sustainable future for NZ…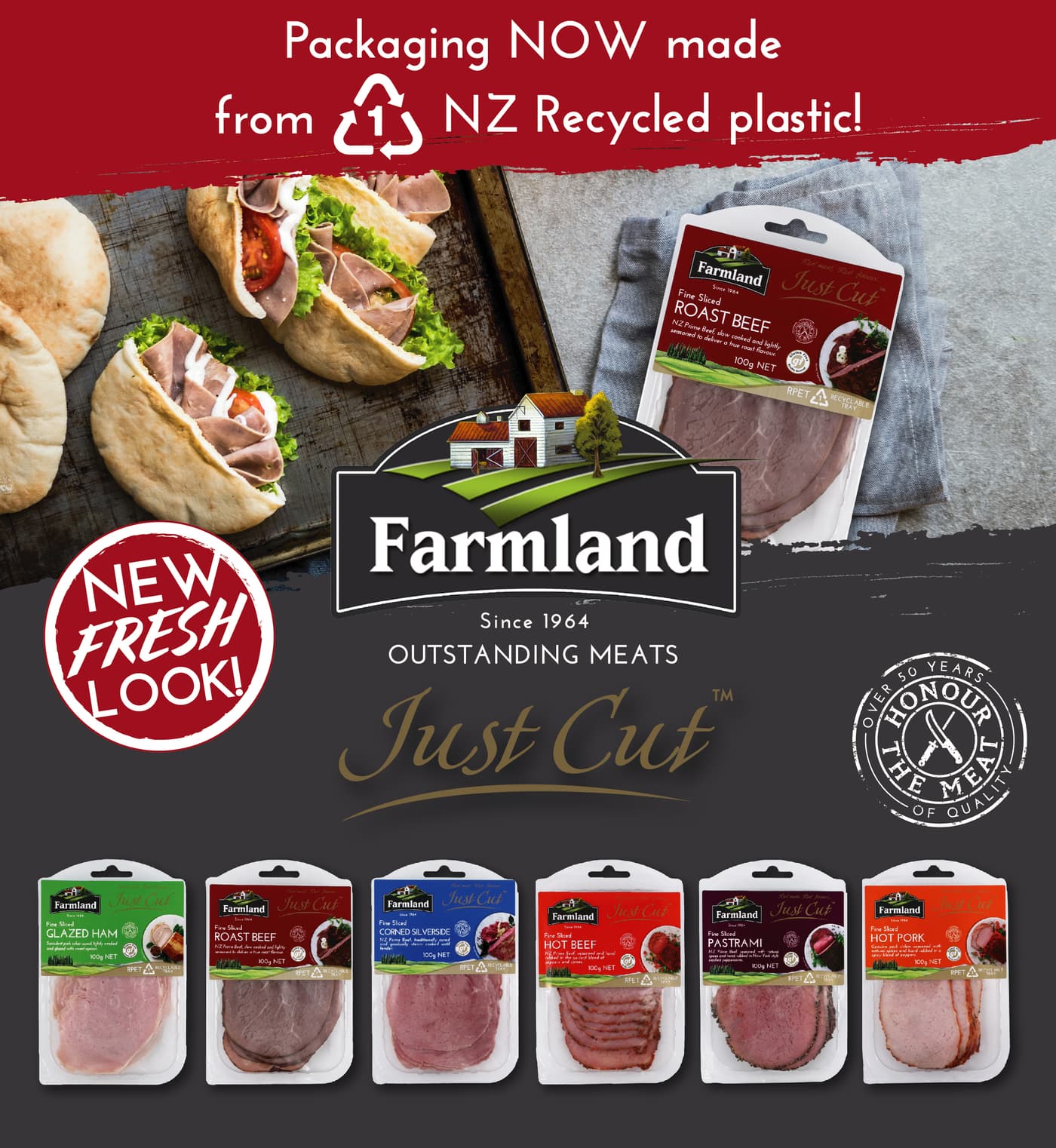 Farmland Foods are putting their stamp on creating a more sustainable future for NZ by creating their freshly redesigned Just Cut packaging from NZ sourced recycled #1 RPET plastic.
A lot of #1 plastic says recyclable, but NZ recycled is very different, and is a critical difference. The plastic material for the tray is sourced from Flight Plastics NZ who actively capture NZ waste stream plastic from kerbside collection, reprocessing it through their wash plant transforming it into food-grade material which Farmland Foods then use to make the trays. Most #1 PET are 100% imported material – some of them virgin material, some of them recycled in other countries, but most of them are an addition to New Zealand's imported plastic volumes.
Importantly, Kiwis will know that their recycling efforts now have a local use, saving the need for more imports, more carbon, more freight - instead supporting New Zealand's economic and environmental performance.
With consumer demand growing for environmentally sustainable products and packaging, the new recyclable tray will be diverting over half a million packets per year from landfill, making a true step towards a circular economy in our country where resources can be used again and again. Farmland Foods plans to expand the use of NZ #1 RPET to its other prepackaged meats ranges in the coming future.
Along with the fresh new look for the Just Cuts range, they have added a new variant, Glazed Ham to the range of 6 flavours which includes Pastrami, Roast Beef, Corned Silverside, Hot Beef and Hot Pork giving consumers premium cuts of meat at an affordable price.